9 Ways to Use Retargeting Ads for Your Restaurant Growth
Sara Al-Bakri
April 18, 2017

6

Minute Read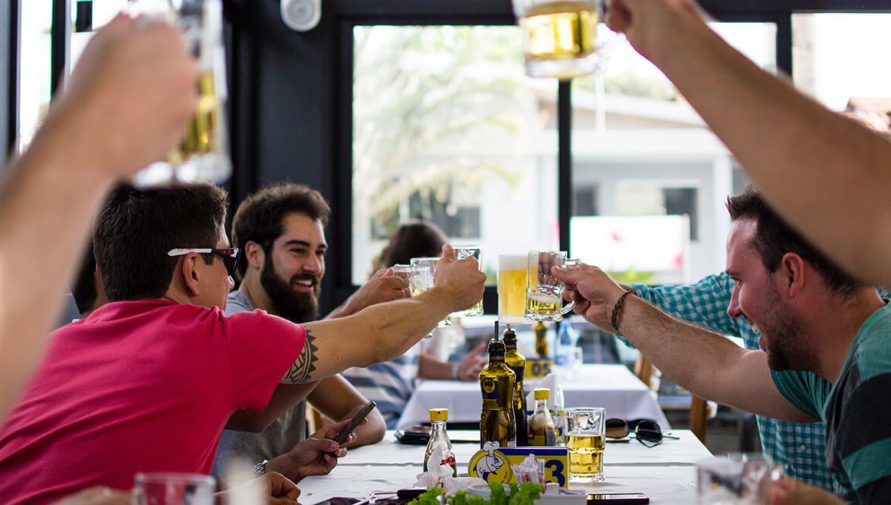 Would you dine in a restaurant where the staff ignores you? A warm greeting encourages people to do business with you. Retargeting ads work the same for you online – and more.
To succeed in today's hospitality industry, you need a balanced recipe for digital marketing strategies. And retargeting – or remarketing, as it's also known – is one of the best tactics in the toolbox of the modern restaurant marketer.
What is Retargeting?
Retargeting is a digital marketing technique that puts your restaurant on the radar for online shoppers. Retargeting Ads help you reconnect with people who have searched online for businesses like yours or visited your website, keeping your brand top-of-mind long after that first contact.
Plenty of Internet users stop at browsing.  That 3 in 4 online shoppers – across all sectors – abandon their orders instead of buying.
But restaurant consumers are more likely to make a purchase shortly after browsing online. Studies show that 64% of smartphone restaurant searchers convert within an hour, and 44% of tablet users do so.
Remarketing is a good way to turn those window-shoppers into restaurant customers. The most popular retargeting strategies include:
Website Retargeting

Search Retargeting

Mobile Retargeting

Email Retargeting

Social Media Retargeting
In the past, restaurant marketers struggled to reach the right audience with scattergun marketing methods, such as letterbox drops, email blasts and pop-ups. But retargeting ads is the real meal deal. It sends your ads only to online users who have expressed an interest in the cuisine and services you offer. Bull's-eye!
Not convinced? Try these nine tasty truths – you'll wonder why you didn't put a well-versed retargeting strategy on your marketing menu sooner.
1. Nail your target with precise marketing
Retargeting ads display your restaurant in a targeted fashion. Only those who have shown interest in your brand, or similar brands, will see your ads. This keeps your advertising focused.
Use retargeting to make sure that people who visit your site come back to buy! Forget your old scattergun marketing tactics. Create ads that give Internet users the exact content they're interested in – satisfy their appetites with more of what they 've already tasted.
Pay close attention to popular search words. Does your target group prefer to dine in or take away? If people searched at lunchtime, show them ads for your lunch menu, promotions, and specials. Your ad messaging should be as tailored and targeted as possible.
Target people who have already expressed an interest in your restaurant, or other restaurants like yours – and get ahead of the pack. Just as your signature dish needs the right mix of special ingredients, your marketing mix needs a balanced recipe of digital tactics. When combined with a cleverly crafted SEO regimen, retargeting delivers mouth-watering results.
2. Convert browsers into buyers
Conversion is all about turning people who show interest in a commodity into buyers. Around 1 in 3 mobile users who search for restaurants online fail to convert within the hour. Retargeting helps you hook 'the ones that got away'.
Website retargeting sends your ads to people who have visited your website, reminding them of your brand until they are ready to eat. Use website retargeting to convert potential diners who show interest in your restaurant – especially those who demonstrate intent to purchase.
If someone spends more time on your website or abandons an order at checkout, they should be a good prospect for conversion.
3. Whet their App-etite with mobile retargeting
Your website isn't the only place where retargeting works. Another effective retargeting tip includes conversions via your app, with mobile retargeting.
Mobile retargeting works largely by tagging visitors to your app. Once these users leave the app, and browse other apps; they are sent reminders to revisit your app. If the visitor shows special interest in a particular item or feature in your app – such as placing an online delivery order – they can be sent targeted reminders, prompting them to revisit that specific item or app feature.
Restaurant searches are a popular category in both local and mobile searches. Many smartphone users conduct restaurant searches when they are on the go, and ready to dine. So mobile retargeting is another great way to boost conversions.
4. Where's Wally? Check his inbox or Facebook
These days, much of our time online is spent reading emails and browsing social media platforms. That's why social media and email retargeting are great ways to remind potential diners about your restaurant.
With social media retargeting, users who click on your social media links will be tagged for retargeting. This means that your retargeted ads will be shown to all Facebook or Instagram users who engage with your mouth-watering posts.
Email retargeting takes two forms. You either send an email to a user after they have visited your website or send targeted ads to online users after they've read an email from you.
Now, potential diners who have read your emails or clicked on your social media links are guaranteed to feast on your content again. It's that easy.
5. Stand out from the crowd with search retargeting
Search retargeting identifies potential diners based on their previous web searches. With this tactic, you put your brand in front of anyone who searches for restaurants of your kind online.
SEO and search retargeting work hand in hand to keep your restaurant on foodies' minds. The SEO boosts your website's visibility in the first place, and the retargeting bring your website back onto customers' radars like a boomerang.
When burger chain Ribs & Burgers asked us to optimise their local search performance, we boosted their local search visibility by 347% in four months. When your brand is suddenly three times more prominent in search results, you also treble the potential for successful search retargeting.
6. Smarter ad spend
Remarketing takes the guesswork out of online advertising. By drilling down into your target market, retargeting helps you make a more efficient, effective ad spend.
Advertising budgets should never be misspent on ads on websites that are never visited by potential customers. Don't waste money marketing steak to vegans.
Use your advertising budget to provide steak lovers with valued information about your steak dishes. And let remarketing tell vegan-curious Internet users all about your chef's special marinated tofu and greens.
7. Boost brand recognition
Met anyone lately who doesn't know Google? That widespread awareness is what we call brand recognition.
Make your brand recognisable with retargeting. This tactic reinforces your branding efforts by repeatedly displaying your restaurant logo, images and slogan to interested customers.
Internet users will recall and know your brand, thanks to retargeting. Be a direct destination for hungry eyes on the web. People will start to search for your restaurant by brand, because they know it. Brand recognition is a powerful tool. If web users know your brand, they are more likely to come directly to your website and, more importantly, dine at your restaurant.
8. Reach more diners
When we talk about advertising reach, we must remember that quality of reach is more important than quantity. There's no point broadcasting your ads to a massive audience of people who have no interest in your product or service. When you focus your advertising budget on shoppers with an interest in restaurants, your ad spend will reach more people who are likely to convert.
With retargeting, your ads appear on highly visible, premium websites at affordable rates. Advertising on these sites leads to more visibility and popularity for your own website and brand. This, in turn, helps you to expand the reach you already have from your existing ad campaigns.
9. A chance to engage
By driving visitors back to your website, time and time again, the various forms of retargeting give you more opportunity to engage and resonate with people.
First-time visitors to a website usually spend less than a minute on that site. They also typically view less than five pages.
Time spent on your online content is directly related to whether the customer goes on to spend. The more you connect with people, the more likely they will be to make a purchase at your restaurant.
***
In an information-soaked Internet environment, retargeting reminds non-committal online shoppers about your brand. For restaurants, it's a simple and effective way to convert casual web surfers into loyal patrons.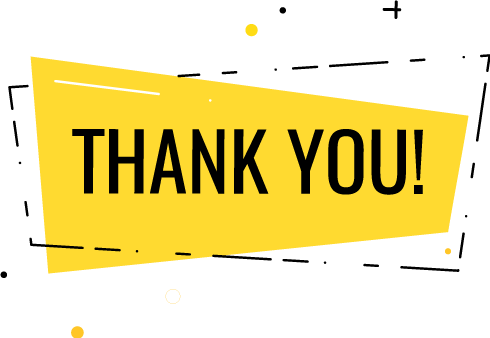 Thank you for submitting the details!
We will keep your information safe. Feel free to contact us with any questions at hello@uplers.com
Please check your email for next steps shared by Robert.