Adwords Callout Extensions Are Going Dynamic
Sheryl Jones
October 3, 2015

3

Minute Read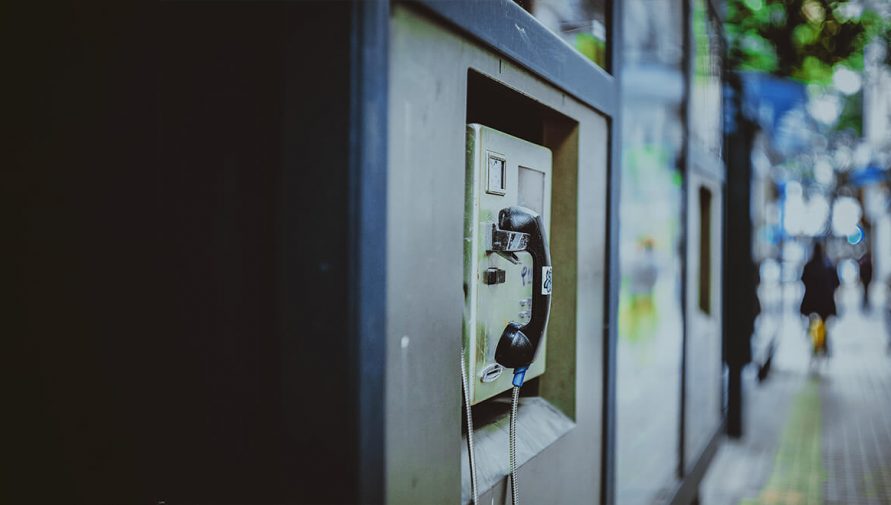 Whether you give life time warranty on any product or its discount time going on at your store, the more benefits you show to the people, it becomes easier and quicker for them to decide for their purchases online. This is ultimate reason why Google came up with callout extensions.
Callout Extensions is that additional text which is shown with your Google Search Ads, to highlight specific information (USP's generally) of your products or services. This information attracts your potential customers to understand how your business is different from others. This plays an important role to achieve higher Ad rank. It helps them to see the valuable information before clicking the ad.

Examples of callouts are:
Easy Returns
Free Shipping
No Contracts
Cancel Anytime
Join Free, etc.
Here I would be explaining entire story of Callout Ad Extensions starting from when they were introduced, why to use callout, how to include them in your ads, when to use, its do's and don'ts and its latest update.
1. AdWords Callout Ad Extensions Roll Out
Google introduced callout ad extensions last year and from then till date it has been giving immersive results to all the advertisers using it. You can add any number of callouts but minimum should be 2. At the time of displaying the callout extensions, Google would display at most 4. 25 characters for each callout extension is allowed. Click here to know more about call out's and what are the factors to get them displayed.
http://goo.gl/DbBzpG
2. How To Add Callout Ads?
Callout Extensions can be implemented at account, campaign, or ad group level.
Steps to add new callout are :
Choose the campaign you want to add.
Click on Ad Extensions > Select Callout extensions from View dropdown.
Click on "+Extension" button > Click the "+ New Callout" button.
Now you can enter the text of your first callout (max 25 character).
Save and repeat for all callouts. Select the callouts to include in the campaign, but only 4 would be displayed.
Find out more here: http://goo.gl/r3nZst

3. Callouts vs. Sitelinks
Callouts aren't clickable and linkable. Whereas, Sitelinks are linked to respective landing pages.
Callouts are used to highlight the product features. Whereas, Sitelinks are used to show different products on the site and navigate to their pages.
Callouts are yet to be added manually. Whereas, Sitelinks are always created dynamically by Google.
Callouts never has a description.Whereas, Sitelinks may have description.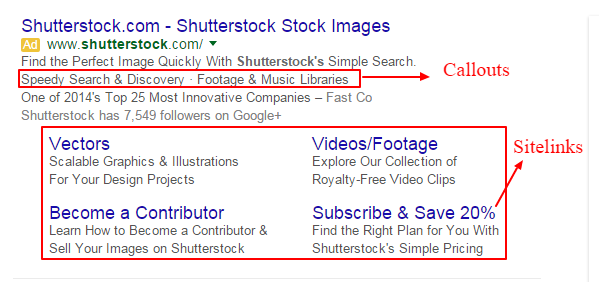 Check out more differences along with the examples to understand better: https://goo.gl/xQRMNq
4. The Do's and Don'ts of Callout Extensions
Dos' –
Its beneficial to create more call outs for an ad, so that it can help for better optimization.
Make creative use of custom callout extension scheduling.
Using special characters, quotations, etc can help your ad stand out more.
Don'ts –
There are many more here to explore: http://goo.gl/s0l4mn
5. Google Adds Dynamic Callout Extensions In AdWords
Here is the latest update to Callout Extensions. A Dynamic Beta version has rolled out. Now Google will automatically fetch the information from your site regarding the products or services for your text ads. However, this isn't yet showing for all advertisers, so still don't miss to add and optimise callouts manually.
Original Article: http://goo.gl/5FUcSZ
Get Informative & Insightful Articles delivered to You Monthly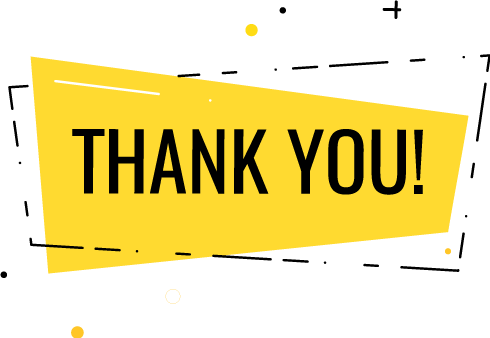 Thank you for submitting the details!
We will keep your information safe. Feel free to contact us with any questions at hello@uplers.com
Please check your email for next steps shared by Robert.