The Best 5 Alternatives to Freelancers
Kevin Oskow
February 14, 2020

8

Minute Read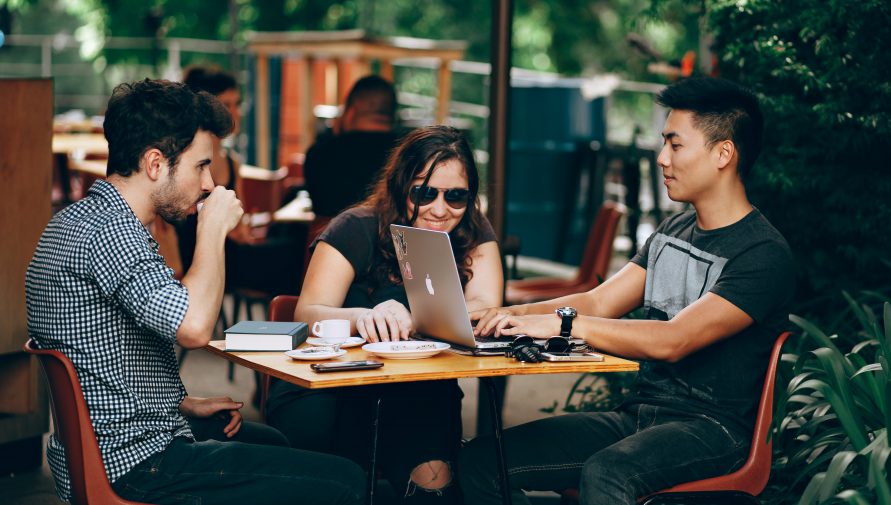 Quick Summary: This article begins with discussing the popularity of freelancing model and why businesses prefer to hire freelancers. As you read more it unveils the reasons to find better alternatives to freelancers and lists the Top 5 Alternatives. The article helps you make an informed choice by offering you the pros & cons of each suggested alternative and concludes with a recommended solution. 
Almost 30% of Fortune 500 companies are hiring freelancers through Upwork. Moreover, the number of freelancers grew by 7%, from 53 million to 56.7 million in just 5 years. Freelancing is one of the most popular business models and meets a major part of outsourced requirements. But, one of the biggest drawbacks of freelancing for businesses is lack of reliability.
 Do you think, lack of reliability is the only drawback of working with Freelancers? Let's read more!
Why do businesses work with freelancers?
Lower Cost: Cost of hiring in-house resources in tier 1 countries is way high and therefore, businesses opt for hiring freelancers in tier 2 and tier 3 countries. This helps them save a huge amount of investment in resources.
Wide and Diverse Pool of Resources: Freelancing helps businesses explore resource options across the globe. This helps them meet diverse potential and find the right resource at a cost-effective price.
Ability to Scale Quickly: Unlike, in-house resources where businesses have to plan long-term payroll budgets and overhead cost budgets, freelancing gives businesses the opportunity to hire part-time resources. Businesses can scale quickly and meet urgent requirements easily.
What is the need to find alternatives to freelancers?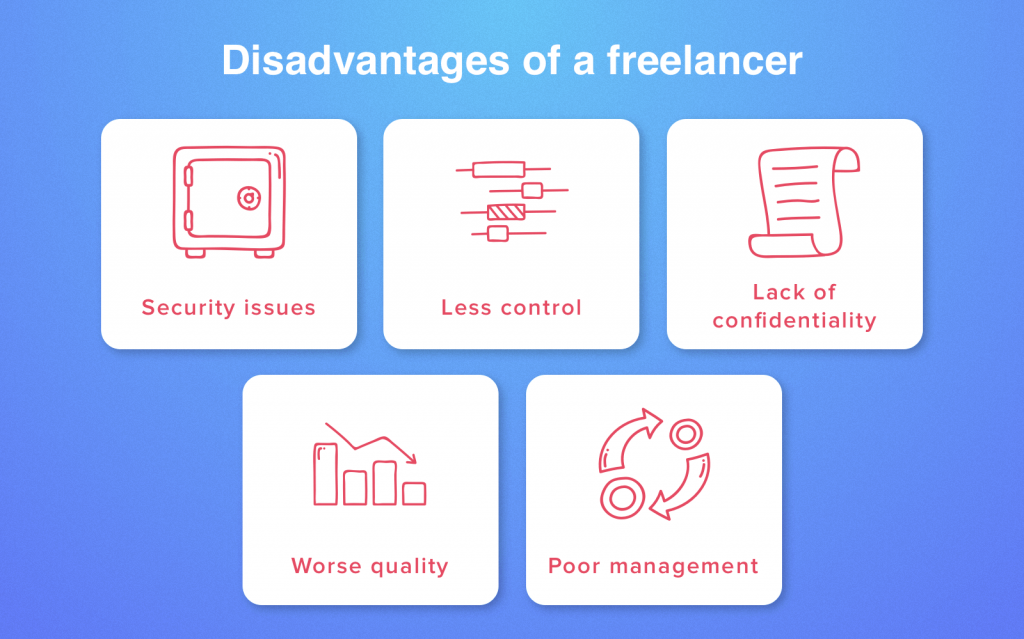 Lack of Reliability: Freelancers are self-employed individuals specializing in various technical skills. These individuals work on remote jobs from clients and are not bound to the payroll of any service provider. This makes their reliability and commitment a concern for businesses.
Juggling Among Multiple Projects: 76% of freelancers work as part-time freelancers to be able to earn extra money. This creates a question on their accountability towards a project or client. And as a fact, 70% of freelancers juggle between two to four projects simultaneously.
Security Concerns: There are no standard security parameters and contracts when working with a freelancer. Outsourcing through well-trusted sources is less likely to breach a company's intellectual property.
No Long-term Commitment: Businesses and agencies generally hire freelancers to leverage the cost-cutting benefits of outsourcing for temporary short-term projects. There is always a need for a more reliable alternative to freelancers.
Top 5 Alternatives to Freelancers
1. Build an In-house Team
The most popular hiring model is the in-house team model. This model offers maximum trust and can be adapted by almost all business types. However, it lacks the benefits of outsourcing.
Pros of In-house Team Model
Maximum Trust and Security: Each business has its set of custom processes, intellectual property and private client data, which is prone to leaks if outsourced to freelancers. Therefore, the in-house team offers maximum data security and privacy.
Long-term Solution: In-house team model offers long-term solutions as the resources are less likely to switch jobs frequently. Furthermore, having an in-house team allows businesses to create standard skills and practices which are easily transferable across the company.
One-to-one Management: Any other communication channel like chat messenger, calls, or video conferences can replace the efficiency of face-to-face communication. In-house team model helps businesses employ one-to-one management and skill training.
Focus on Quality and Culture: PayPal depends on its in-house team for delivering the best quality solutions to businesses worldwide. The in-house team model help managers focus on the quality of the solutions as the team is well-aligned towards the company's goals and values.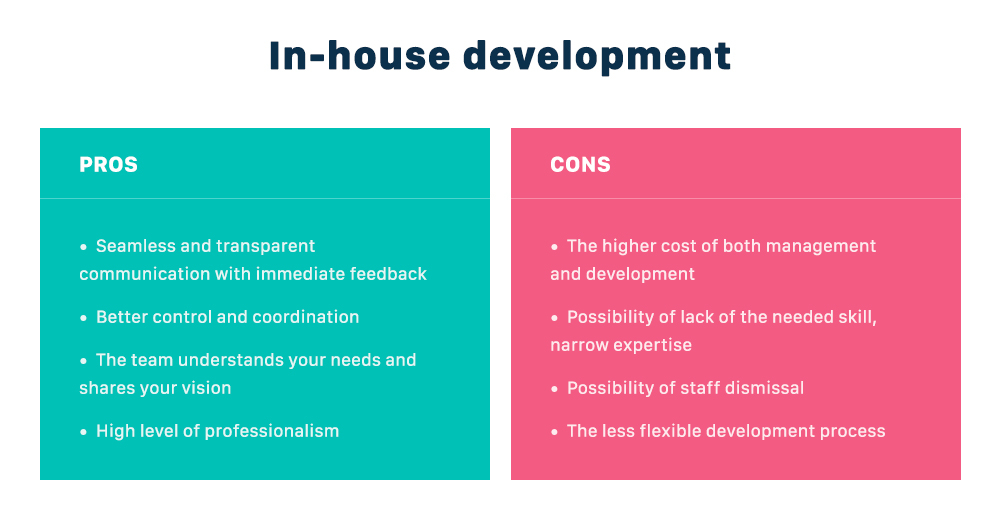 Cons of In-house Team Model
Scarcity of Talent: The in-house team model doesn't allow recruiters to look for talents offshore and therefore they need to look for the right talent within a limited radius.
High Resource Hiring Cost: Cost of hiring the right talent in tier 1 countries like the US, UK, and Europe is far higher than in tier 2 and tier 3 countries. This impacts the growth of businesses with lower investment potential, especially startups.
Higher CAPEX Cost: Hiring a team in-house means added infrastructure cost, electricity cost, and office-level internet costs. Additionally, the employer is liable for overhead cost benefits like employees' health insurance and meal expenses, etc.
Recruitment Takes More Time and Effort: Hiring resources in-house means long-term budget planning and therefore it takes efforts in finalizing the right resource for your business. 83% recruiters believe hiring resources in-house is tough.
2. Outsource to A White Label Agency
White-label service is a model of outsourcing in which a service is sold under the name of the client's brand but are executed by the white-label service provider. Like other types of outsourcing, this is a popular model for agencies who wish to reduce their operational cost (increase their profit margins) while steadily increasing their client base. The model is counted among the best alternatives to freelancers for B2B clients.
Pros of White Label Service Model
Reduction In Operational Cost: 59% of businesses utilize outsourcing as a cost-cutting tool. Agencies look for white label partners in tier 2 and tier 3 countries, to cut down on the operational costs.
High Scalability: Outsourcing services to a white label partner can be the right bet when aiming at urgent scalability goals. Outsourcing to countries like India and Philippines gives access to a wide and skilled resource pool, which makes scaling easy.
Focus on Business Development: Following the footsteps of outsourcing, white label services give you a wide room to focus on your core business activities. When you outsource projects to a white label partner, it is accountable to meet your project requirements. Meanwhile, you can focus on your business development goals.
Secure and Reliable: White label agencies follow strict NDA norms and make sure the shared data is secure. Unlike the disadvantages of freelancing, the client here deals with a trusted business entity and therefore there is a very low risk of a security breach, abrupt project abandonment, or project failure.
Cons of White Label Services
Scope of Misunderstanding: As you pass your project vision to a white label agency, this vision travels a long loop of individuals including the sales executive, the project manager, and finally to the execution team. And the project information is likely to distort at some point in this loop. This creates a room for misunderstanding and repeated feedback.
Low-level Control: Antonymous to in-house team model, a white label agency works with its own standard processes and team structure. You as a client have low-level control over the processes followed and can only take a look at the reports and deliverable. Based on these you can give your feedback for a desirable outcome. You need to overcome some disadvantages of outsourcing to crack the white label outsourcing model.
3. Hire A Dedicated Team
The 'dedicated team model' is a type of outsourcing structured such to help businesses build their offshore dedicated teams at a white label agency. Businesses having well-defined goals or long-term projects can hire a dedicated team from their outsourcing provider. This team is on the payroll of their parent company (outsourcing provider) but works dedicatedly on the projects of the client company. This model basically combines the values of in-house team model with the top benefits of outsourcing. Read its pros & cons to understand better:

Pros of Dedicated Team
High-level Project Control: The client can manage the team-structure, the process followed and even the time-zone for the dedicated team. A project manager can be hired to better manage the execution process.
Long-term Commitment: A dedicated team is generally signed under long-term contracts and the same team can work for you on all your ongoing projects. This saves the efforts on skill training and avoids issues related to resource transition. The reliability makes it one of the best alternatives to freelancers.
Decrease In Overhead Costs: You build a team without investing in the infrastructure cost, electricity and office-level internet cost. Further, you as a client are not liable to pay overhead costs for your dedicated team.
Lower Operational Costs: The most common reason why businesses adopt the offshore team approach is to reduce operational costs. Building dedicated teams in tier 2 and tier 3 countries earn businesses a huge profit in the resource cost.
On-demand Scalability: A client gets total control over the offshore team structure and can add members to its dedicated team on-demand. Choosing an outsourcing provider with a large resource strength will be a smart move here.
Cons of Dedicated Team
Not Beneficial for Short-term Projects: Unlike freelancers, a dedicated team is hired under long-term contracts. The model offers access to resources with long-term commitment and the resources are not allowed to juggle between multiple projects but are committed to working for a dedicated client.
Scope of Coordination Gap: Offshore development comes with an attribute of cross-culture gap and it may take some time to completely set the seal on this gap. However, some outsourcing service providers allow dedicated clients to visit and provide on-site training to their dedicated teams.
4. Hire A Shared Team
The shared team model is similar to the dedicated team model but with less control. In this model, clients have part-time access to shared resources. Here the shared team works on two to four projects from different clients simultaneously.
Pros of Shared Team Model
Lower Resource Cost: Hiring offshore resources gives businesses access to a wide talent pool at a cost-effective price, especially if the shared team is hired from tier 2 or tier 3 countries.
Managed Project Flow: The client can manage his shared team and the project flow authoritatively. He has control over the team structure and team productivity.
No Overhead Cost: When hiring a shared team, the client is not liable to pay for the health insurance, travel expense or meal benefits for the members as they remain on the payroll of their parent company.
Main Team Members Can't Be Replaced: The shared team model comes as a combination of a dedicated team and shared team. Therefore, the dedicated or the main members of the team are under a long-term contract and cannot be replaced.
Cons of Shared Team Model
Limited Resource Availability: Resources under a shared team offer part-time services to a client and juggle between 2 to 4 clients at the same time. This model doesn't offer clients the same flexibility as the dedicated team model.
Loss In Productivity: Having a part-time resource team under your management has some challenges with the management and there is a scope for loss in productivity.
5. Build A Remote Team
As another popular subset of the outsourcing model, a remote team model is where businesses hire remote resources to set up their dedicated remote team. The remote resources specialize at their work and offer great productivity at affordable costs. It offers all the benefits of outsourcing and can be ranked just below the white label and dedicated team model.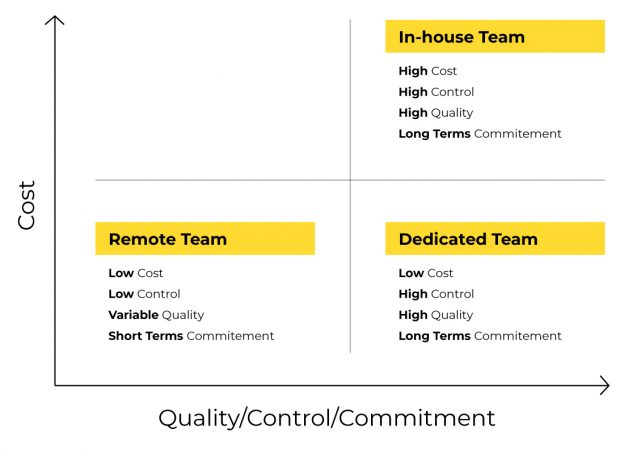 Pros of Remote Team Model
Access to a Large Talent Pool: The Gartner survey states 22% of CIOs find trouble in finding the right talent in-house. The remote team model helps businesses connect and hire the right talent from across the globe.
Lower Resource and Overhead Costs: Remote team model is advisable when looking for offshore experts at lower costs. One can hire remote developers and marketers for as low as $15 – $20 per hour in India. The overhead cost per remote employee is almost negligible as compared to an in-house employee.
Superior Control Over Project and Team-structure: The remote team works on your payroll and you can manage the remote team structure and project-flow authoritatively.
Cons of Remote Team Model
Credibility Issues: Some remote workers can be self-employed individuals who are not answerable to a resource provider. However, the remote model is far more credible than the freelancing model.
Communication & Cross-culture Gap: A remote team with resources from different diversities and culture may display a cross-culture gap. Communication gap is evident in this model.
Conclusion
No denying that outsourcing to freelancers helps save cost, meet urgent requirements and meet the right expertise, but the model still lacks credibility. A majority of freelancers juggle between multiple projects and aren't committed to a single client. This establishes a crucial need for more credible alternatives.
The dedicated team model and white label services top the list as the most efficient and credible options. On the other end, no hiring model matches the credibility of the in-house team model. Cost-saving, credibility, management, communication and security are the top factors to consider while a business explores the possible alternatives to freelancers.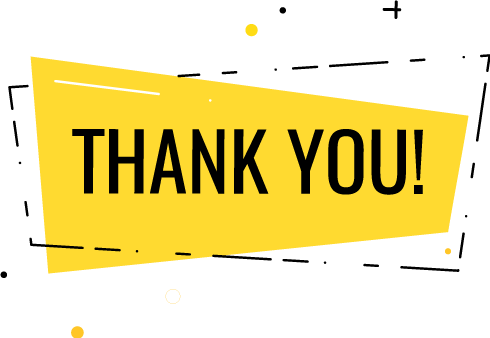 Thank you for submitting the details!
We will keep your information safe. Feel free to contact us with any questions at hello@uplers.com
Please check your email for next steps shared by Robert.