COVID-19: Some Industries Failed, Some Industries Boomed
Nevilson Christian
March 30, 2020

4

Minute Read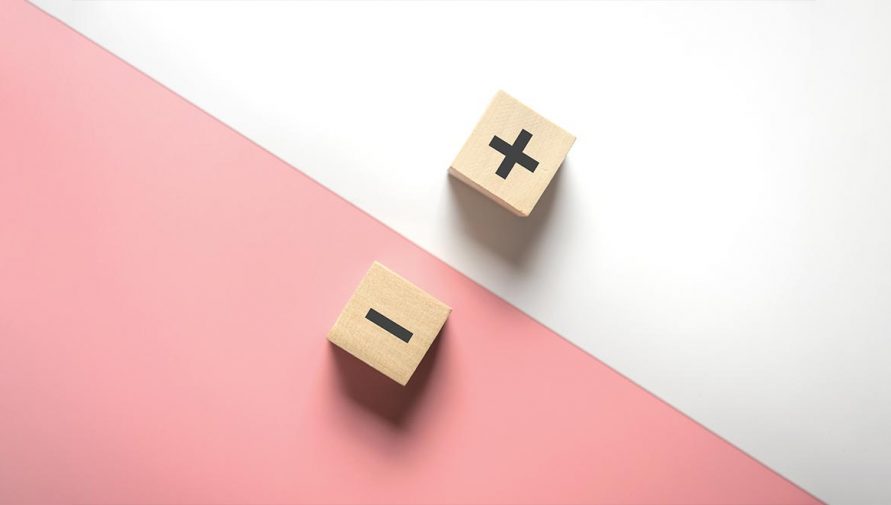 No, it's not Steven Spielberg's latest visualization of an alien spacecraft. Nor is it a rare mountain bloom that investigative botanists have just discovered.
The novel Coronavirus – that's what it is. You already, knew, right?
Where are We with COVID-19?
The March 27, 2020 situation report from WHO offers the following numbers: 
194 of the world's 196 countries and territories affected 

509,164 confirmed cases across the globe

23,335 deaths
The Impact on the World Economy
COVID-19 has not only unleashed a mass-scale human tragedy. It is likely to cost the global economy US$ 1 trillion in 2020. That's what the UN Trade and Development Agency predicts.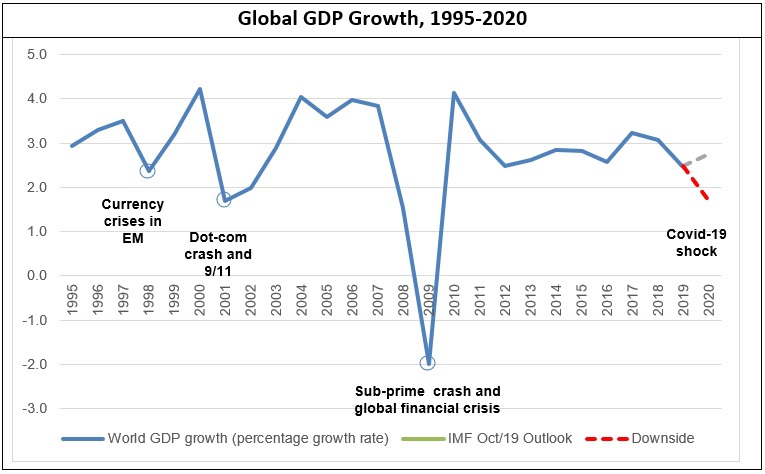 We are already facing economic pressures, actually. Bloomberg reported on March 20, 2020, that the impact on the global supply chain is already crippling businesses across the globe. 
According to a MarketWatch report on March 21, 2020, the industries to be hardest hit because of the near-global lockdown are as follows:  
Automotive

Aviation

Entertainment

Food and Beverages

Gaming

Hospitality

Oil and Gas

Retail

Small businesses dependent on public events and public gatherings

Sports and Games

Transportation

Travel and Tourism
Some Sobering Stats
The combined value of China's manufacturing and services industries declined by 13.5% during January-February 2020. That is a stark indicator of what we may be staring at.

Global rating firm Standard & Poor's has projected a

US$ 620 billion income loss

in the Asia Pacific region. Because of COVID-19. 

The International Labor Organization (ILO) apprehends global

job losses in the range of 24.7 million

as an aftermath of the pandemic.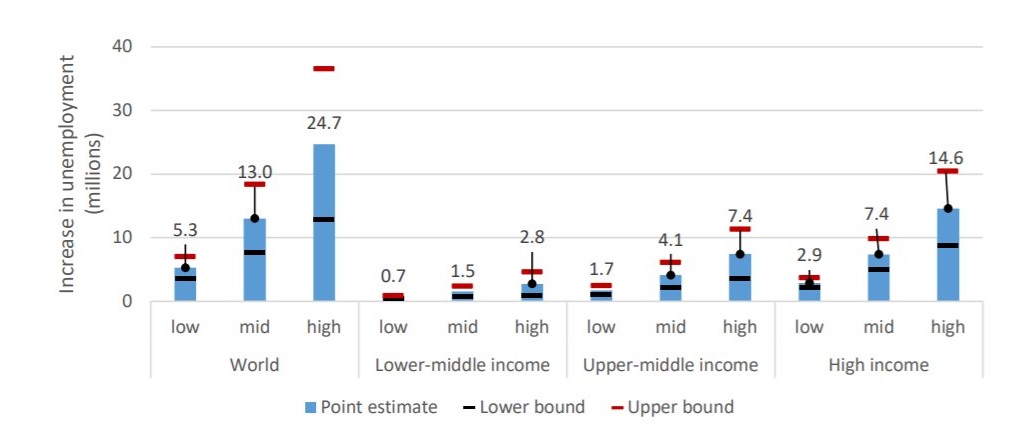 The overall losses in labor income will be anything between US$ 860 to 3,400 billion, says the ILO.

The World Trade and Tourism Council has predicted a decline of 25% in international travel in its preliminary estimates. That has a direct effect on both aviation and hotels and resorts. 

The predicted loss for the global business travel industry in 2020 is US$ 810.7 billion, says

Statista

.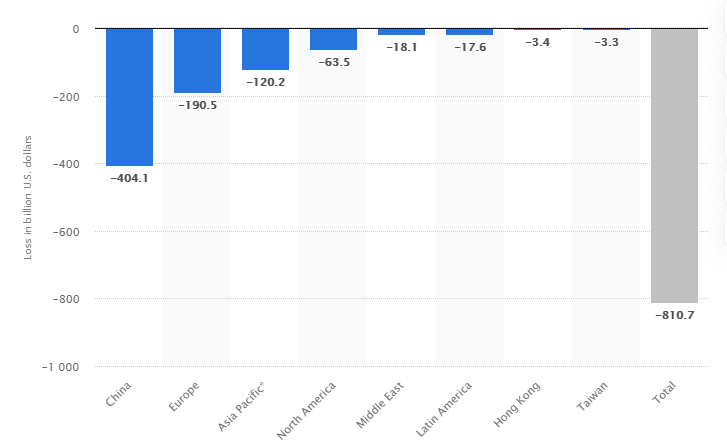 The International Air Transport Association (IATA) predicted on March 5, 2020, an annual loss of US$ 113 billion in passenger air travel business.
We could share a lot more gloomy numbers, but what's the point? Let's change the lens.
Also Read: How These 15 Digital Marketing Agencies Have Changed Their Messaging In Response To Covid-19
Are there any industries that are actually booming because of COVID-19?
There are, as it happens. The darknet to start with. 
The Dark Net is Booming
The World Economic Forum informs us that the registration of new domains related to coronavirus is 16,000 since January 2020. Many of these domains belong to hackers selling discounted malware and hacking tools through the COVID-19 code. 
The aim is to try and hack the personal laptops of corporate workers as they work from home to access corporate data. The security levels of personal laptops are unlikely to match the more securely guarded office systems.
Do be suspicious of emails or messages on your mobiles from unknown sources. As global online dependence increases, there is ample chance for the digital underworld to thrive.
However, we don't mean to suggest that only criminals and hackers have a chance to thrive as the world reels under the coronavirus pandemic. 
Retailers are Hiring
At both online and brick-and-mortar levels. Vox news informs that Amazon is right now hiring 100,000 warehouse workers. 7-Eleven announced an opening for 20,000 workers in the March 17 week. Whole Food is hiring, too. 
As few of the services exempted from the lockdown list in a majority of the countries, food, and grocery stores have an opportunity to adapt their business delivery models also. Many are – by switching to delivering orders received through phone calls or online. 
Those that hadn't already, we mean. Small, local groceries are also keeping their businesses going this way. 
Healthcare Workers are in High Demand
Including psychologists. But that is natural when what's crippling many businesses is a pandemic. The good news is that the healthcare industry is also quickly trying to adapt to unprecedented stress. Not just by hiring, but by expanding remote treatment options like telemedicine, etc. as well. 
COVID-19 has Acted as a Boom for Online Learning and Remote Working Platforms
As the lockdown continues and spreads to more countries, the world is also trying to cope. Through the best medium to turn to right now: digital. 
Zoom Communications, an online platform for video conferencing and webinars, has experienced a 50% hike in its share price in just one week. US$ 108 on March 16, 2020, it shot up to US$ 162 on 23 March 2020. In the midst of general stockmarket gloom. 
Online learning management platforms like Blackboard, Google's Classroom, and Instructor's Canvas have also gained as education finds ways to continue online. 
COVID-19 and Digital Marketing
Overall the marketing industry is staring at huge losses because of high-profile marketing events being canceled or postponed. Facebook's Global Marketing Summit, and the Mobile World Congress Barcelona are just two examples.
The same, however, is not true about the digital marketing world. With trade shows and marketing events canceled, some companies are trying to keep the momentum on through digital channels. They don't want to lose out on the leads they pick up during these events.
Event management companies are trying to substitute canceled events with online ones. They see a definite scope for their businesses to grow if they can come up with innovative online solutions. 
People locked at home will be looking for such events, they feel. 
There's scope for marketers. Just put your creative hat on!
Maybe it is time to hire dedicated digital marketers and support your brand in this phase!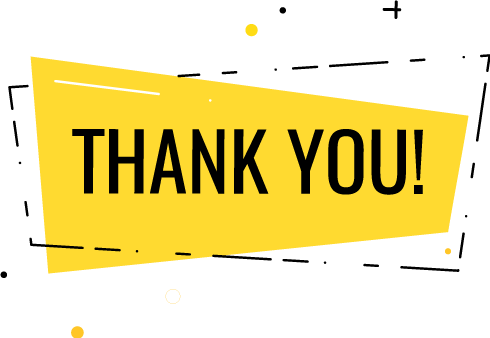 Thank you for submitting the details!
We will keep your information safe. Feel free to contact us with any questions at hello@uplers.com
Please check your email for next steps shared by Robert.