How to Make An Ideal Landing Page For Your SEM Campaign
Nathan Farrugia
July 30, 2018

4

Minute Read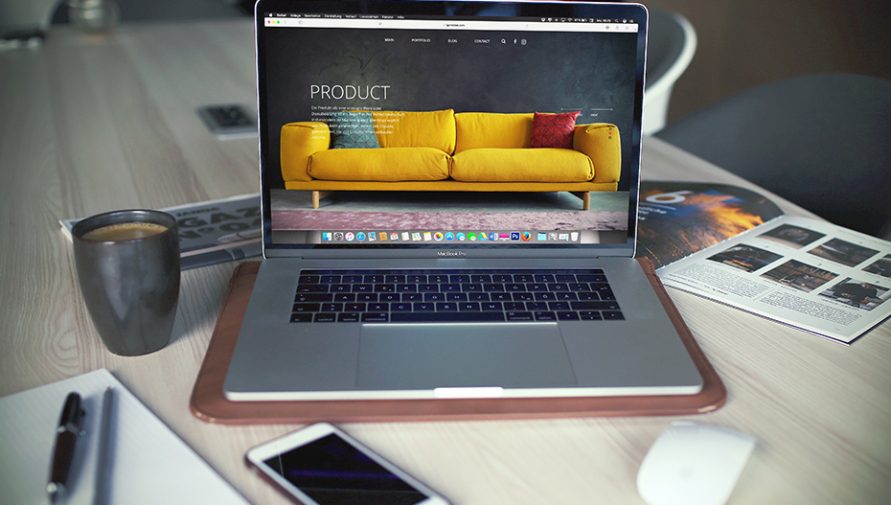 It is hard to draw traffic to your page, and it's even harder to convert this traffic to leads. Optimizing your SEM campaign may allow you to gain more genuine clicks and, with that, more traffic, but to convert this traffic into leads you need to have an engaging landing page design. So, we have figured out how you can craft an ideal landing page design for your SEM campaign.
Here are 5 things you need to keep in mind for landing page optimization:
1. Crisp High-Conversion Contact Form
A contact form is a point where you convert a visitor into a lead, therefore it is the most important element of a landing page. Your contact form needs to be clear and precise so that your visitors can easily fill in their details.
The placement of your contact form on the landing page is of high importance as it determines the conversion rate of your form. A crisp contact form with a minimum number of fields placed in the header section can help you get great conversions. Businesses use various kinds of forms, based on their preferences. A small contact form that slides along the scroll bar can also serve as a good conversion window.
For an ideal landing page design, the contact form should be in the user's eyeline but should not be aggressive.
Some landing page best practices:

Keep the contact form on the first fold of the page

Use minimal fields (take just important data)

Do not keep manual filling fields

Dropdowns and checkboxes are always a good idea

On form submission, a thank you message with the next action step is recommended

On thank you message share your Case study, Ebook, Blogs etc., which can help further the user's understanding of your service/product.
2. Highlight Your Offer Value in The Header Itself
Engage your visitors straight away with a clear offer value at the header. Your landing page should push your value proposition as the heading of your landing page and you can further explain your offer as subheadings.
For Example: Your ideal landing page starts with a headline –
"50% Off on booking your new 4-wheeler"
This headline clearly pushes your offer and you can support your offer with a little explanation below it. A "Book Now" button can act as a perfect CTA for it.
"50% Off on Booking your New 4-Wheeler till Today 12 PM"
This headline adds

a sense of urgency to your offer and boosts the number of leads.
3. Trust Signals & Badges Go Well with Testimonials
An ideal landing page design uses trust signal in abundance to boost the authority of their brand. One of the most common types of trust signals used by various brands is client testimonials and customer ratings. Positive reviews and ratings from previous customers tend to influence the buying decision of the users and cause them to go for the deal.
Trust Badges emphasize the authority of a brand. These badges are used by esteemed brands and business review platforms who are recognized for their services. A Trust Badge will position your business as credible and well-established, and partnership badges further highlight your trustworthiness and skills.
Some trust Signals you can use for landing page optimization are:
Testimonials

Clients you have worked with

Your Google My Business ratings

Badges you have earned (from prestigious organizations)

Partners (if you are a partner with such organizations)

Awards you have won

Competitions you have won
4. A Rightly Placed and Clear Call to Action
You cannot disregard the importance of an effective Call To Action on your landing page. Your CTA needs to grab a visitor's attention immediately and not allow them room to think twice before taking action. CTAs that have a high conversion rate are crisp and clear: Book Now, Contact Us, Call Now, Schedule A Meeting, Download the PDF, etc.
You should place your CTA alongside your offer in the header, in the middle of the page and at the footer, so that it catches the viewer's attention straight away.
5. Tightly-themed Landing Page Design
Your landing page theme needs to in-line with your SEM campaign to draw maximum conversions. For example, a restaurant business landing page will use High-Resolution food imagery and deals to tempt its visitors.
An ideal landing page design shouldn't have a redirection link or a navigation panel so your prospects are not inclined to escape from the page. You therefore should not include unnecessary pop-ups that give a user the reason to leave.
The use of infographics and crisp design elements will help to engage your visitors. Use bullet points to clearly state your information, and make it easier for visitors to digest your message and offerings.
Landing page optimization may vary according to the nature of your business, your business objective and your specific SEM campaign. However, the above factors will guide you to create a landing page design that works the best for your business. For further guidance and insights, connect with us.
Get Informative & Insightful Articles delivered to You Monthly