Successful Ecommerce Marketing Strategies To Learn From Amazon's Success Story
Nevilson Christian
December 23, 2019

4

Minute Read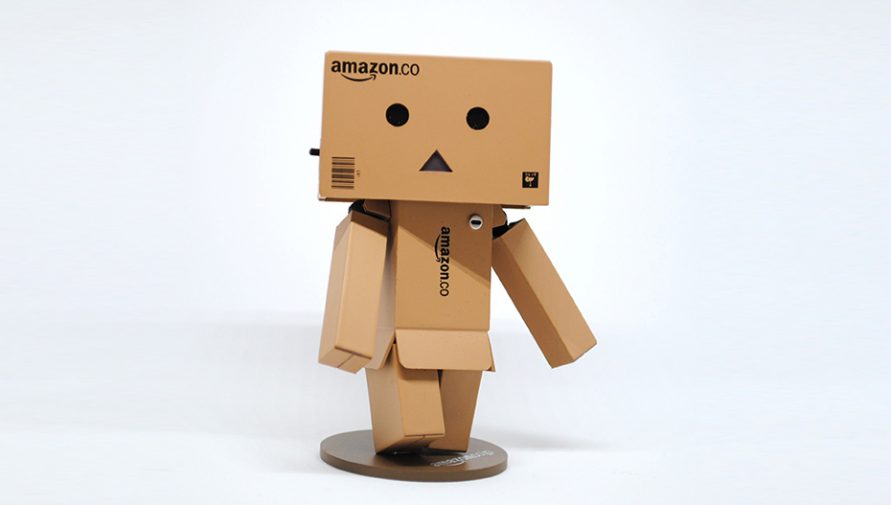 Amazon, the biggest name in the eCommerce world recorded a net sales of 232.88 billion U.S. dollars in 2018. The company has surely come a long way since then as a one-stop eCommerce enterprise, which when launched in 1994 was just selling books. Jeff Bezos believes that it's Amazon's strategic marketing approach that has helped it with consistent growth over the years. So, here are experts bring you productive eCommerce marketing strategies you can learn from Amazon's success story:
1. Start With A Clear Focus
One of the first things you need to learn from Amazon's business model is the eCommerce giant started with a clear focus, which was 'customer-centric approach'. As Jeff Bezos says, "There are many ways to centre a business. You can be competitor focused, you can be product-focused, you can be technology focused, you can be a business model focused, and there are more. But in my view, obsessive customer focus is by far the most protective of Day 1 vitality."
Amazon focuses on providing its customers with the best shopping experience to build a loyal customer base and leverage the potential of referral marketing. He is quoted as saying, "It used to be that if you make a customer happy, they would tell five friends. Now, with the megaphone of the internet, whether online customer reviews or social media, they can tell 5,000 friends."
2. Offer Personalised Shopping Experience
Another eCommerce marketing strategy you need to learn from Amazon is offering a personalised shopping experience to your customers. Amazon constantly tracks its customer behavioural data trends including the product pages they have browsed through, the products added to their wishlist and cart, the product categories they have searched for, and their navigation history. Based on this behavioural data, Amazon shows customers the products that they have browsed through in the past.
As users scroll down the page they get product recommendations on the products they have purchased in the past and Amazon also features a 'Recently Viewed' products section. This can be a great personalised marketing tip to grow your eCommerce business. You can leverage the behavioural data smartly to boost your marketing efforts by sending notifications and SMS to your customers for promoting the products they have previously viewed.

Amazon further allows the customers to calculate the shipping charge for their location by entering their area code. Just like Amazon, you can also add the 'reorder' option for previously bought products. This could help customers reorder products like cosmetics, light bulbs, etc. from this option right away.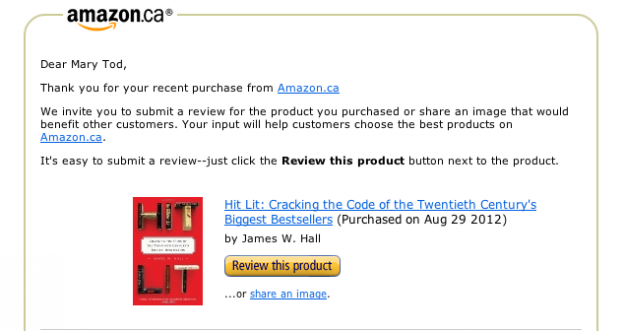 You can also send emails for product reviews to your customers to boost engagement and trust. The personalised shopping experience can be linked with your eCommerce remarketing campaigns to boost your sales.
3. Staying Updated With The Shopping Trends Is A Must
Amazon keeps updated with the latest market trends, whether it is pricing or the products that are in trends. Its product offerings are completely based on customer requirements. Amazon also collaborates with different brands to offer exclusive products for them only on its platform. As Bezos says, "Our customers are loyal to us right up until the second somebody offers them a better service. And I love that. It's super-motivating for us."
Amazon also launched Amazon Echo to leverage the rising trend for smart home devices and it turned out to be a good competition against Google Home and other voice-controlled tech devices. Just like Amazon, you can grow your eCommerce business by meeting evolving customer needs and testing your limited-edition products with different audience segments for feedback. This could help you get an idea about the product categories that work best for you and the most promising customer base for your business.
4. Plan Your Business Expansion Smartly
Whether you hire an eCommerce marketing agency or market your eCommerce business yourself, you need to strategize your expansion smartly. Jeff Bezos started his business with this two-bedroom apartment, he started with selling books and based on the market feedback expanded his business step by step. With this, Amazon tried to expand their business exposure instead of just expanding their business offerings.
Amazon's business model hints starting small and growing progressively. Try to reach out to more and more customers, focus on your branding and build USPs for your business to stay ahead of your competition.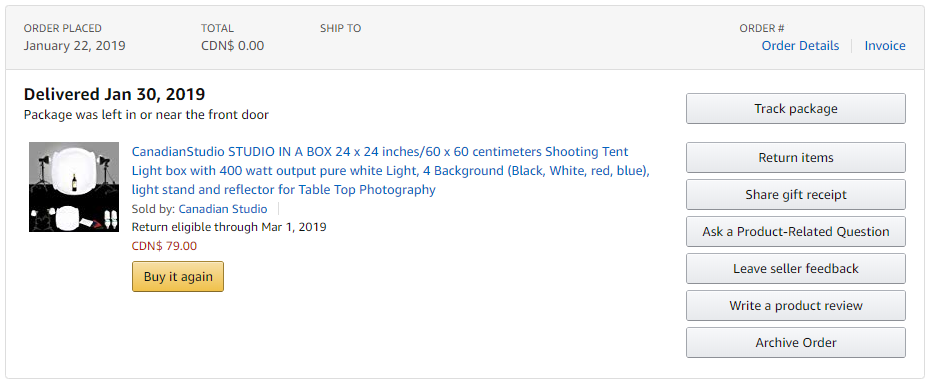 Amazon leads as one of the most trusted eCommerce enterprise. It has a transparent return policy, is integrated with popular payment gateways and offers real-time order tracking. These features help build a great trust factor for your eCommerce site.
5. Build Customer Loyalty Program Strategically
Amazon focuses on building a loyal customer base and that could be the best eCommerce marketing strategy to fight the rising competition in the eCommerce sector. Utilising the data from its successful orders, Amazon offers personalised shopping experience to users who have previously purchased from its site. It could be special discount offers, reward points, pass to exclusive product range or limited-edition products, etc.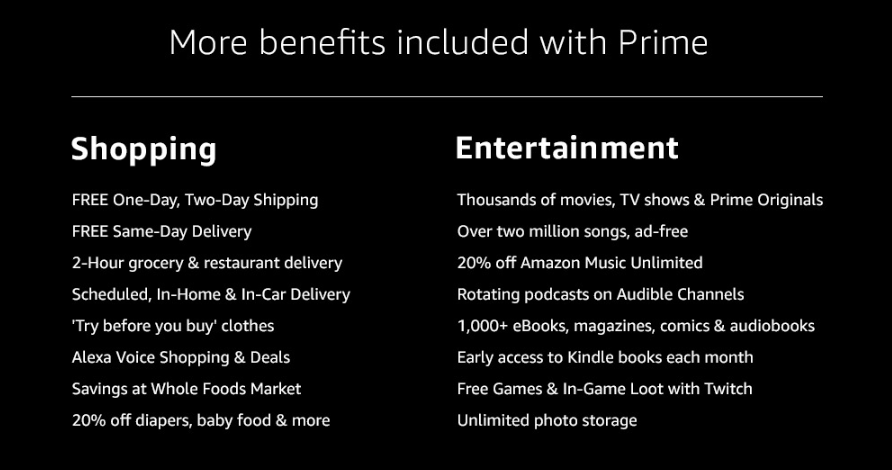 Like Amazon, you can also ask your eCommerce marketing agency partner to utilise the remarketing channel and pitch to previous customers as well with exclusive deals. Amazon launched the 'Prime' membership in 2005 for its loyal customer base, where the 'prime members' get certain privileges like – one-day delivery, Amazon Prime shows and exclusive deals, etc.
No doubt Amazon started about 25 years back, and it would have faced millions of challenges in this long journey to make it to the largest of eCommerce enterprise today. However, you get a benefit to learn from the marketing strategies that are incorporated by the eCommerce giant and grow your eCommerce business strategically. This might include a series of modifications, adjustments, and A/B testing.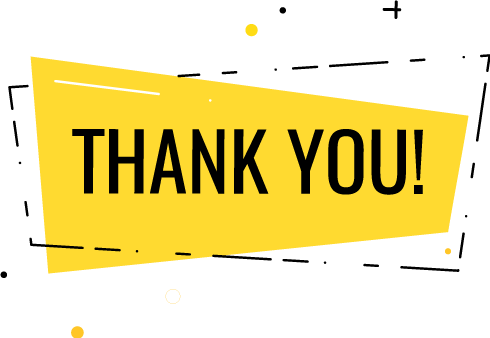 Thank you for submitting the details!
We will keep your information safe. Feel free to contact us with any questions at hello@uplers.com
Please check your email for next steps shared by Robert.