Web Development Outsourcing Problems and Solutions for Agencies
Kevin Oskow
March 25, 2020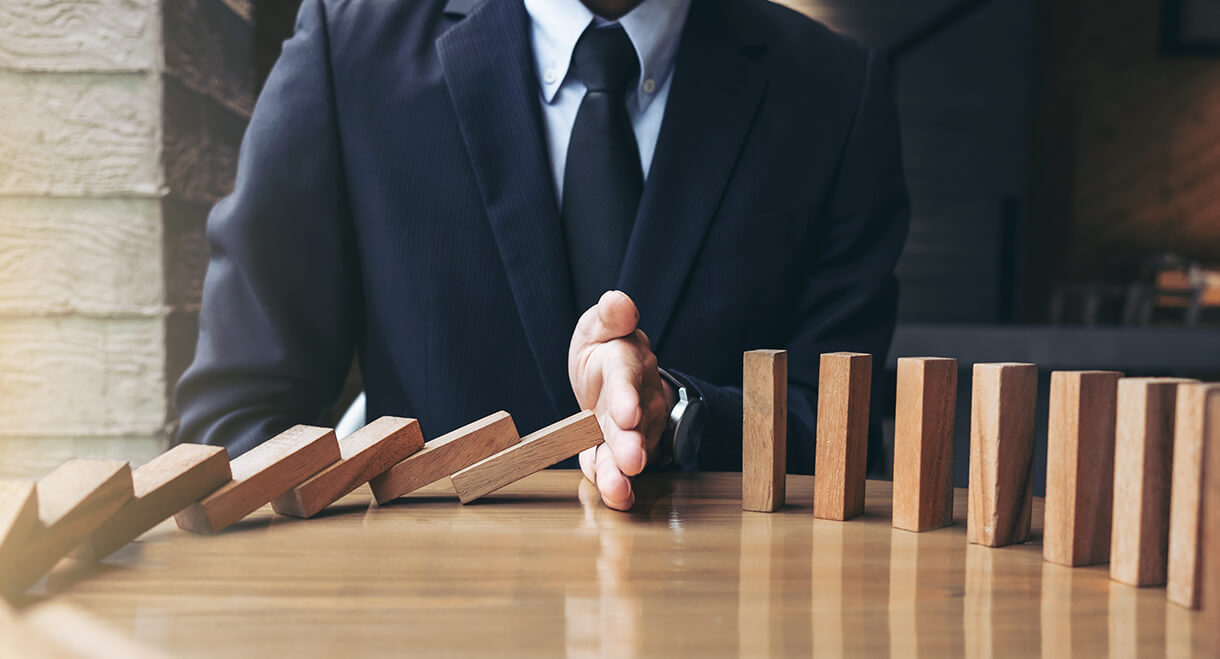 Among the most popular IT services that are outsourced, one of the core services is web development. 71% of the businesses outsource web development and this includes the Fortune 500 companies like Apple and General Electric. Businesses choose to outsource web development for various reasons including – cost-cutting, finding the right expertise, meeting the close deadlines, and improving focus on more important business operations.
But, as we see the far side of the outsourcing moon, there are some flaws like the security issue, reliability concern, and outsourcing quality control challenge. These flaws cannot be ignored unless we are willing to fade out in the highly competitive business world.
The article discusses about:
The most common web development mistakes
The common web development outsourcing problems and solutions
How the dedicated team model can help you resolve the outsourcing quality control challenge
So, as we sneak out a handful of insights for us, here are things we need to know:
What are the Most Common Web Development Mistakes?
Code isn't Customizable nor Scalable
The proliferation of business competition triggers companies to shorten the time to market of their products and services. Simultaneously, the web developers have to work under short deadlines. And as a matter of course, they make web solutions that just meet the bare minimum requirements for a specific time, but are not future-proof.
Web solutions that are not scalable or customizable generally fail to support when the business grows, the number of visitors grow and there is a need for more storage or customization.
Cluttered Website Backend
With a radical need for a good-looking website, the website needs to be functional in every aspect. Outsourcing web development gives businesses limited control over a project and this often leads to a cluttered backend. Where it is hard for the end client to manage the website through the backend.
Website Isn't Compatible Across All Devices
In 2019, 63% of Google's visits were from the mobile platform in the United States. With this, 80% of the total users across the world used mobile to browse through the net in 2019.
Along with cross-browser compatibility, the developers need to check the compatibility and responsiveness of a website over several devices, right from the design phase.
Slow Websites with Lower Bandwidth Usage
You can lose to your competitor in just a matter of milliseconds. Yes, you read it right, 53% of the visitors tend to abandon a site if its loading time exceeds by 3 seconds. When outsourcing web development, the business fails to assess the importance of optimized bandwidth usage.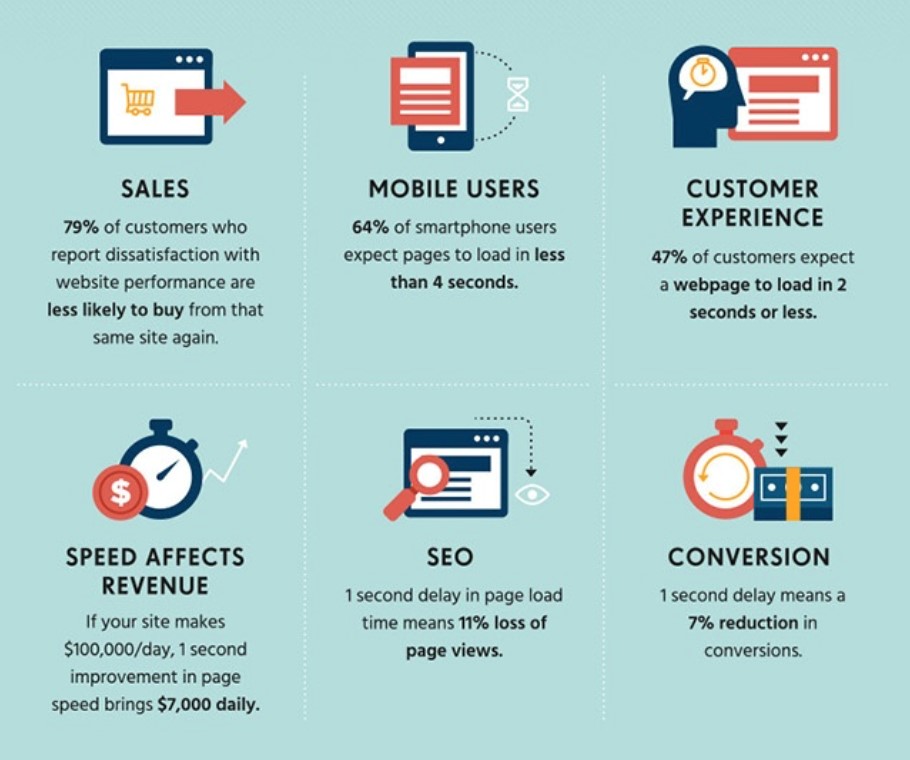 Moreover, in order to serve thousands of users at once, developers need to outsource image hosting to an external server and increase loading speed through server-side HHTP optimization.
Failing to Optimize Web Solutions for SEO
Experts believe on-page SEO begins at the time of website development and this is the reason why many websites take longer to rank. When web-development is outsourced, developers are likely to pay the least attention towards the SEO perspective of a website.
Factors like crawlable website structure, defer loading feature and speed optimization are important. With this, websites need to have meta tags, right header tags structure and alt texts.
Factors that Unearth the Demerits of Web Development Outsourcing
Below are some of the most common outsourcing problems and solutions:
Playing Blind Needs Luck 
When a business outsources web development it automatically hands over the accountability of the web project to the outsourcing provider. Moreover, in project-based outsourcing, the business has little to no control over the development cycle. The outsourcing company follows its own set of processes, team structure and development standards, which might not fall in line with the quality parameters you would have set for your web application.
Quick Disapprovals are Better than Slow Approvals
As a matter of fact, one of the major reasons for slow progress in the development process is delayed approvals from the client-side. Outsourcing web development to vendors who allow a lower level of transparency can delay the decision-making process. As a solution, a business needs to align the stakeholders over detailed project scope and keep the decision-making process streamlined.
Hire a Web Developer or a Web Consultant?
You need to analyze your outsourcing requirement and the cost you are willing to pay for it. Businesses often confuse a web consultant for a web developer or vice versa. However, these are different profiles with different roles & responsibilities. On one hand, where website consultants are more inclined towards strategizing and planning a web solution, the web developers are more inclined towards implementing the discussed set of coding operations.
A web consultant may make more sense for startups and small businesses who wish to devise a web development strategy and implement it. While web developers help businesses and agencies to execute their web strategies and code functional websites out of them.
Are You Paying Diamonds for Coal?
Maybe it is not about the web development company you outsource to, but about the web developers working on your project. While opting for outsourcing or offshoring, businesses are not aware of the resources who would be working on their project and they might end up paying far more jewels for intermediate level expertise.
Undervaluing Project Management
Having greater control over your project might amaze you as a business owner. But, wearing the hat of a project manager isn't as fascinating as it seems. Often business owners undervalue the need for a project manager and try to manage their team of web developers themselves. However, this isn't always a good choice.
Processes like task management, aligning stakeholders, sprinting approval on the client-side and debugging the flaws in project scope require a considerable amount of expertise and time.
Outsourcing to Multiple Agencies
Often businesses juggle their web projects between multiple outsourcing agencies in the wake of saving some pennies. However, this often makes their website look cluttered with uneven design elements and patchy code work.
'Consistency is the key to great user experience' and therefore, it is better to stay committed to a reliable web outsourcing partner or build a long-term dedicated team of web developers.
How to Optimize Web Development Outsourcing through the Dedicated Team Model?
Build A Dedicated Web Development Team
Outsourcing web development has some demerits, instead, you can build your own team of web developers offshore.
What are the benefits of building a dedicated team?
You manage your dedicated team with a higher degree of control
You set your priorities, processes and standards alike your in-house team
You can offload and rely more confidently upon your team
You don't have to wait for the reports but can transparently manage the team
Pass Over the Quality Standards to Your Dedicated Team
A dedicated team serves similar to an in-house team and a business owner can pass over the same set of quality standards to his in-house and dedicated web development team.
Some ways to improve the efficiency of the dedicated team include:
Sharing the vision of the company and motivate the team to work for a common goal
Reducing the cross-cultural gap through transparent communication
Managing the time difference smartly and it can be used as a benefit when offshoring
Choose a Managed Team and Sprint Decision-making
Don't wear a PM's cap until you are sure you don't need a project manager on your side. Tasks like managing a team, assigning work, creating priorities and processes require expertise and if not managed properly can impact the entire project cycle.
Reasons to hire a PM or opt for a managed dedicated team:
Streamlined coordination within the team and with the hiring company
Faster approvals on client side along with better decision-making
Well-managed tasks with a single point of contact
Improved focus on core business activities including sales & marketing
Conclusion
Right from single-page web apps, to AMP for mobile, to AI-powered chatbots, the web development landscape has evolved and no user wishes to settle down for half-baked efforts. This interestingly draws a line between outsourcing and smart-sourcing. Businesses today find it convenient and better to build dedicated teams offshore for their web projects.