9 Pay-Per-Click Advertising Mistakes To Avoid
Nathan Farrugia
June 15, 2018

7

Minute Read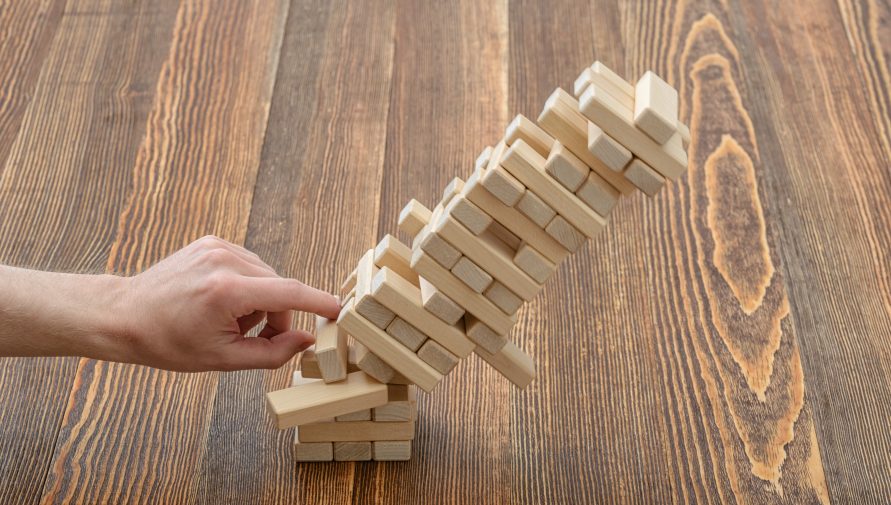 PPC advertising is one of the reasons for the growth of many businesses, but it is not that easy to get it right unless you are guided by an expert AdWords management company. It is especially challenging when you are a small or medium-sized business with a tight budget and you want to get high returns from your PPC campaign.
We as an expert PPC agency ourselves, bring you some most common reasons why a business may fail in PPC advertising, so that you can learn how to make yours a success:
1. Using More Than 20 Keywords in Ad Groups
You may have heard that the more keywords you use in your account, the greater chance your ad has of appearing in search results, but this is a myth!! Instead, you should aim for 20-25 keywords in each ad group. If you are going higher than that mark, you may experience these issues:
Draining your daily budget

Unable to analyze your ads with a small budget

Difficulty maintaining a high amount of keywords as well as negative keywords, bidding, optimizing, etc.

No room for testing new keywords
Another important aspect of PPC advertising is choosing relevant keywords for specific Ads. For example, if you are running an Ad on "PSD to HTML services," all the keywords in your Ad should be relevant to the service and link to each other. This is to make sure that you are not draining your budget on clicks due to irrelevant keywords.
2. Inadequate Keyword Research & Wrong Keyword Matches

Let's not beat around the bush- either you are targeting the wrong set of keywords or you are failing to find the keyword matches that work the best for you.
If you are using a wrong keyword or wrong matches of keywords, you are likely to be wasting your clicks on irrelevant search queries. Or, you might be receiving no clicks at all, thus your campaign is failing.

If you are a small or medium-sized business trying to get the most returns from your PPC advertising campaign on a tight budget, you need to be highly particular about your keyword choices. First, you need to go for keywords that are specific and relevant to your business. After creating the keywords groups for your Ad you need to find the right keyword matches.

If you are working with a tight budget, you can optimize your ads for conversion by going for 'Exact Match Keywords'. If you want some more clicks you can even practice  A/B testing using Phrase match, Exact match, or Broad Modifiers, etc. The right keyword choices play an influential role in PPC management.
3. Automatic Ad Placement Might Not Be The Rightest Choice

You might be draining your budget by choosing  Automatic Placement setting for your Google Display Ad campaign. One of the most common issues that people fail to notice in PPC advertising campaigns is when mobile-optimized ads are displayed on sites that are not mobile-friendly, and therefore not responsive.
Look at it this way, if you design a display ad and choose to promote it on mobile devices and the web through the Automatic Placement option, you will make your Ad optimized for a mobile platform. However, this may not be the case with your placement websites and the site that Google AdWords chooses to display your Ad on, as it might not be mobile-friendly. Your Ad may be placed in the user's browsing path and they may start clicking on it unintentionally, which would drain your Ad budget and increase bounce rate.
4. Wrong Sitelinks Reducing The Conversion Rate
An ideal PPC advertising strategy is all about engaging your customers and guiding them to take the right call-to-action. This is where many businesses tend to make a mistake of allowing a leak in the lead capturing path. One of the most common examples of this leak is a wrongly used Sitelink, such as the one shown below:
In this example, the sitelink directs you to the "About Us" section which is not the best page to capture leads as it has no contact form.
In this example, the sitelink is a shortcut to the "Product Page," which can help you with your lead capturing strategy.
5. High Cost Per Click (CPC) Is Draining Your Budget!
One of the most common mistakes businesses tend to make is that they fail to optimize their ads for low CPC. The CPC for your Ad is decided based on three factors – The Ad Rank, Bid Value, and Ad Relevancy. The higher your Ad quality, the lower your CPC.
Let us help you understand how things work:
SEO is the process whereby Google decides your search rankings based on your keyword relevancy, website optimization, backlinks, etc. However, when it comes to Google AdWords, your Ad position is determined by your Ad Relevancy to the Ad campaign keywords and landing page.
Another factor that decides your ad rank is the bid value you set, which should be based upon the bid strategy of your competitors.
6. Rework Your Ads Until They Work For You!
One of the most common reasons for PPC advertising failure is down to unoptimized Ads. Here are some things you need to check for:
Use of focus keywords in headline and description

Use of focus keywords in the display URL

The ad should have a clear Call to Action (CTA)

A proper value proposition or USP

Proper format, character limits, etc.
7. Your Landing Page Needs Work!
If you are getting a decent number of genuine clicks but are not able to convert them into leads, your landing page probably isn't engaging enough.

A well-optimized landing page should have:
A Well-Placed Contact Form
Your landing page should provide the user with instant access to the contact form and present a direct call-to-action, so to improve your conversion rate. The contact form should be positioned just below your header section (in the user's eye-line), or it can be a small form that follows the user down the page when they scroll.
An Engaging and Clear Call-To-Action
A landing page should have a very clear call-to-action. For example: Contact Us, Get A Quote, Buy, Download, Connect With Us Today, etc.
Important USPs of your business
Incorporating your business' USPs on your landing page is crucial! USPs like "Free delivery,"; "No additional costs," "money-back guarantee," "best market prices" and "Fast 30-minute delivery" will seduce the user to take action.
Testimonials/Case Studies for Authority Building
User testimonials and client case studies are great for building trust.
When you work with a reputable organisation you are awarded various badges and certificates that you can display on your landing page. These will prove to users that you are a recognized and trusted service provider.
Services that you wish to pitch
Your landing page should have specific "services we offer" or "products we offer" sections that clearly describe your business offerings.
An ideal landing page doesn't have a navigation panel or any other links that could lead the visitor to leave the page.
8. Incorrectly Implemented Google Analytics Tracking Codes
One of the reasons why your Google AdWords campaign is betraying you is due to a leak in your analytics. Google AdWords management is a product of implementation and analysis, and this is where Google Analytics plays an important role.

What you need to ensure is that you have correctly implemented your Google Analytics code in the back end of all the web pages that you wish to track. Without Google Analytics you are unable to track of important analysis parameters such as: Page Views, Source of the visitor, Visitor Journey, Average time on site, Bounce Rate, the keywords through which the visitor has been directed to your site, and more..
So, if you don't know the source through which users are landing on your site, the keywords that are working for you or the average time a visitor is spending on your site, you will not be able to optimize your Ads. Not knowing these metrics could mean your Google AdWords approach is redundant.
Here is a screenshot of an analysis report using Google Analytics:
9. Your Location Preferences Aren't Effective
Google AdWords management is about reaching out to your target audience in a well-planned manner, particularly when it comes to the target location. When setting their location preferences, businesses have the tendency to go too narrow with their target location in attempt to save budget, or too broad in pursuit of clicks.
Here are some location preference guidelines for different businesses:
For a restaurant business, the preferred location would be a 4 km radius, where it could capture local customers searching for nearby restaurants.

For a real estate property sales business, the location preference should be broader than a restaurant business and should capture a region, city, or district.

For an eCommerce business, the target location would be larger than the above businesses. You would need to analyze the locations that could offer you the highest conversions and hone in on them. You should know the key areas where your 'conversion per clicks' ratio is highest so you can promote your ads in these areas. This will help you achieve greater conversions within a tight budget frame.
PPC advertising can seem complicated and temperamental initially, but the above points will help you scrutinize your campaign and optimize it for optimum returns.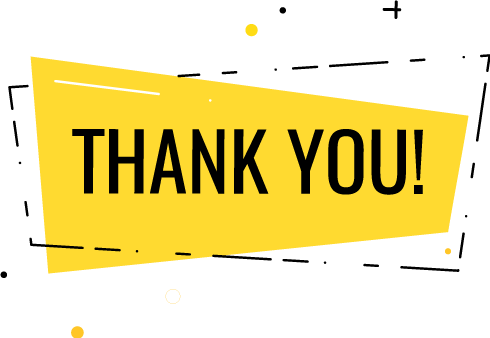 Thank you for submitting the details!
We will keep your information safe. Feel free to contact us with any questions at hello@uplers.com
Please check your email for next steps shared by Robert.