How To Set Up Offshore Teams to Outsource Digital Marketing
Sara Al-Bakri
May 13, 2020

10

Minute Read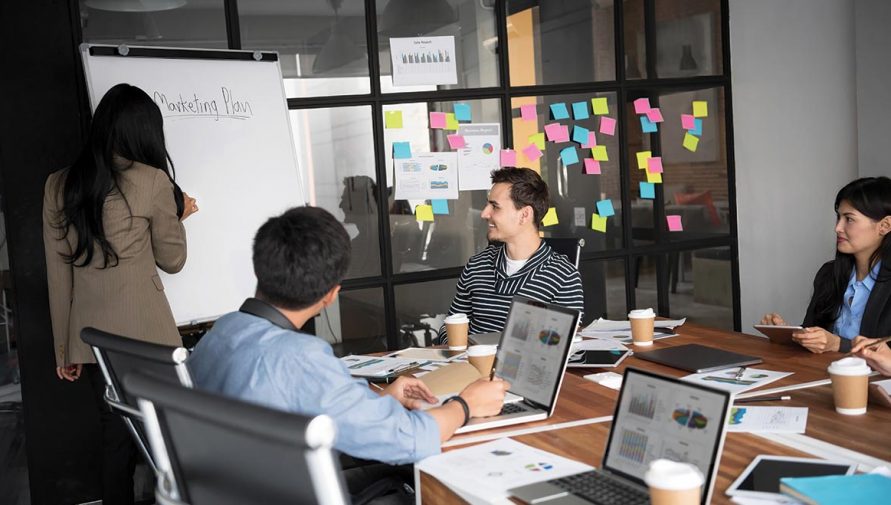 With the creation of the World Wide Web, the history of communication, as we know it, has changed forever. There are at present 4.333 billion active internet users across the globe. Let's learn how to set up offshore teams to outsource digital marketing.
Marketers have been quick to seize this opportunity. Most have migrated online to deliver engaging and innovative messages and content to consumers. So, before we see how we can set up our offshore teams to outsource digital marketing, let's see how marketing has evolved in the past decade: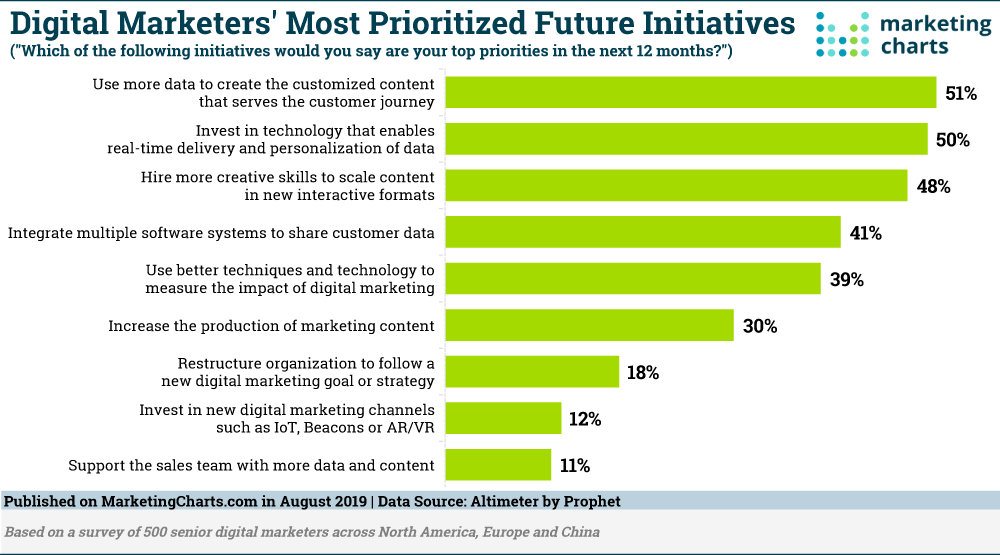 51% of the respondents say that they are prioritizing the use of more data to create customized content that serves the customer journey.

More than one-third (37%) of digital marketing executives say that increasing brand awareness and brand health is their top goal for their digital marketing strategy.
In value terms, about 84.2% of outsourcing deals originated from the United States; followed by the United Kingdom at 5.2%. Also, Spain and Australia are two other key outsourcing markets. 
The various segments of this article are as follows:
a) Present Trends in Marketing
b) Guide to Set-up an Offshore Marketing Team
c) How to Play the Uplers Trump Card
Present Trends in Marketing
This year, some trends you need to know before you set your offshore digital marketing team are:
Analytics to predict the likelihood of a new lead making a purchase decision.

Smart, automated Ad bidding.

A more interactive e-mail experience.

Multi-channel social messaging.

Integrating voice search capabilities.
Most of the above combine smart new ways of using data with automation and structured interactions.
To take full advantage of these and more emerging opportunities, a professional and experienced digital marketing team is essential. 
The Rise in Offshore Outsourcing Digital Marketing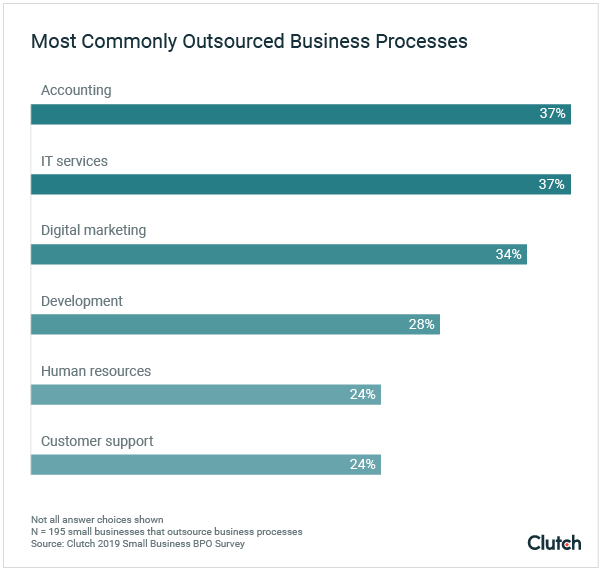 There are many companies that prefer to outsource digital marketing. After all, if you are restricted by expertise, software, and the number of hours you can leverage, digital marketing efforts become sub-optimal.
Moreover:
The right digital professionals are always in demand, and they are not easy to find.

There is also the issue of resources, both when it comes to regular salaries as well as office space and the latest technology.
Among the advantages of outsourcing are:
Access to a specialized team that can often produce deliverables faster than an in-house team.

Constructive marketing strategies combined with effective implementation and execution.

The benefits of the latest technology and software to promote your marketing message in the most up-to-date manner.
The decision to go in for offshore outsourcing can lead to:
Lower overheads with cost-efficiency

Increased growth and time to focus on overall company goals.

Greater attention to service quality for high-quality and effective work.
A Guide to Understanding and Setting Up A Digital Marketing Team
It's essential to understand how to organize and manage your outsourced marketing team for the best results. Here, we'll break down the key elements of doing this.
In essence, the main factors to keep in mind are:
The roles played by the members of a digital marketing team.

The different ways that organizations structure their digital marketing departments.

Some best practices to follow when you plan to outsource digital marketing to an offshore team.
1. Digital Marketing Team Personnel
Consumers interact in different ways with search engines, social media, e-mail, and websites. Thus, the online channels used by digital marketers to reach out to consumers have varying characteristics. 
The ways in which consumers browse the net have also changed. There are a variety of smartphones, TVs, laptops, desktops, and tablets.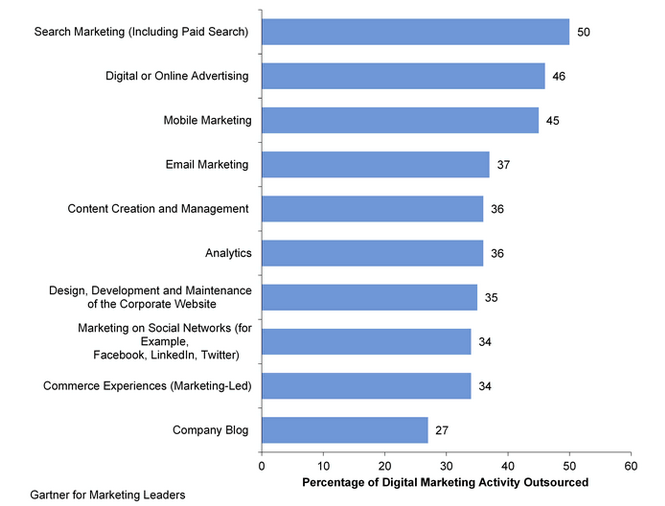 This means that there are many specialized roles needed for an effective outsourced marketing team to operate. 
Data analysis, creating and designing messages, placing and tracking them, and examining new ways to reach out, are simply a few of them.
Here are some of the essential roles to keep in mind when outsourcing digital marketing:
Project Manager
A project manager is a link between the outsourced marketing team and the organization.

He has to understand the requirements from the campaign brief and ensure that the digital team delivers.

In most cases, the project manager is a generalist who has the ability to weave together the work of specialists.
Strategist
The strategist's role is to understand consumer behavior.

The job includes using data and research to map the buying process, explore new opportunities, and come up with relevant insights.

The strategist also checks whether the final campaign has the required relevance in the marketplace for optimum PPC management.
Content Writer
There could be one or multiple content writers in a team based on need.

The writer should understand the copy requirements of blogs, websites, e-mails, and social media.

They should ideally have some SEO knowledge and be experienced in writing for multiple outlets.
Graphic Designer
Graphic designers use typefaces, patterns, photographs, and colours to make your message distinctive.

Other visual elements and infographics are also used to condense information and make it easily comprehensible.
SEO Specialist
SEO specialists use analytic tools and techniques to figure out what your consumer is searching for online.

After this, content can be tailored to show up in search results. They also conduct SEO and keyword audits to optimize results.
Pay-per-click Manager
Sometimes, advertisers pay web publishers only when links are clicked upon. That's where pay-per-click managers come in.
Such managers will use tools to monitor, test, and update content and results from SEM services.
Front-end Developer
Front-end developers are responsible for transforming data and content into what the consumers actually see on the interface.

They build landing pages and design other elements such as pop-ups.

The best developers will use the latest software to create immersive and flexible user experiences.

Social Media and E-mail Specialists
These specialists have a high degree of consumer-centric thinking and experience with automated tools

They combine consumer insights with analytics and online technology to reach out to consumers in effective ways.
2. Types of Digital Marketing Team Models
There are various ways of working with an outsourced marketing team. A lot depends on the specific marketing needs, as well as the resources available. The size of the company also plays a role. There is no one-size-fits-all solution. 
Here are three common types to explore.
The Freelancer Model –

Freelancing is one of the most popular business models for a major chunk of outsourced requirements. The costs are lower, and there is a wide pool of talent to choose from. But one of the biggest drawbacks of freelancing for businesses is the lack of reliability. Security concerns are also an issue.

 

The Project-based Model –

This is also referred to as the Shared Team Model. There are cost and scalability advantages to this approach. However, a lack of dedicated resources can mean a lack of commitment and less control over the project.

The Dedicated Team Model –

This is seen as the most advantageous model of offshore outsourcing, with a high degree of control. With a project manager who is committed to your needs, it is virtually like having an in-house team. The level of control is high, thereby leading to a long-term understanding and relationship.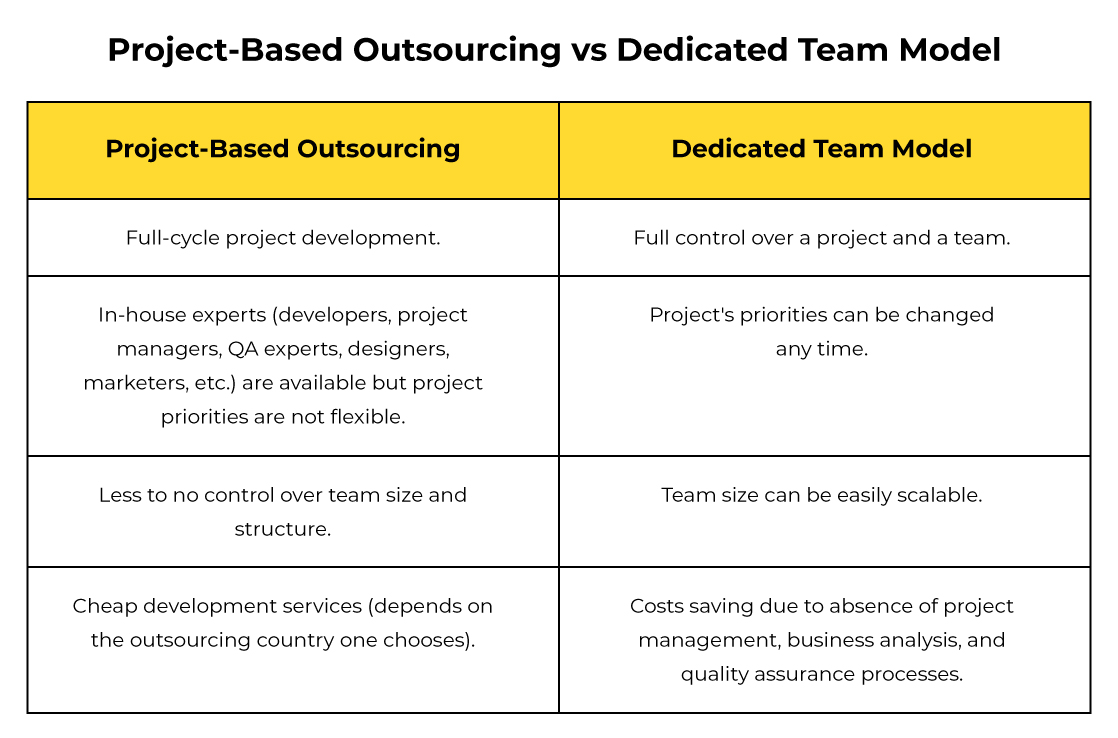 Which model to go for depends entirely on your needs at this point in time. Some points to check are:
Is it a one-off project, such as a new website? Or is it a continuing series of tasks?

Should your outsourced marketing team be confined to a few streams, or should it have as wide a reach as possible?

Are you planning to grow your digital marketing efforts over the years?
The answers to the above questions will help you decide which model is best for you.
3. Best Practices for Working with an Offshore Digital Marketing Agency
When you outsource digital marketing, you could well be working with a team that is not in the same location. What, then, is the best way to set up an offshore outsourcing team? 
In a nutshell, these are the six aspects you ought to keep in mind:
Overcome time zone concerns

Check expertise and experience

Be clear about requirements

Use the right communication tools

Establish proper feedback systems

Lay down progress parameters
Let's break them down, one by one.
Overcome Time Zone Barriers
Many companies have apprehensions about dealing with people who are in another time zone. However, no matter what the difference in hours, there are ways for you to not only overcome it and also gain from it. 
You can set up a system that makes use of overlapping hours. This time can be spent in face-to-face video contacts, phone calls, and other direct communication.

Shared calendars, prioritized requirements, and specific tasks can be allocated, which can be worked on without your direct involvement.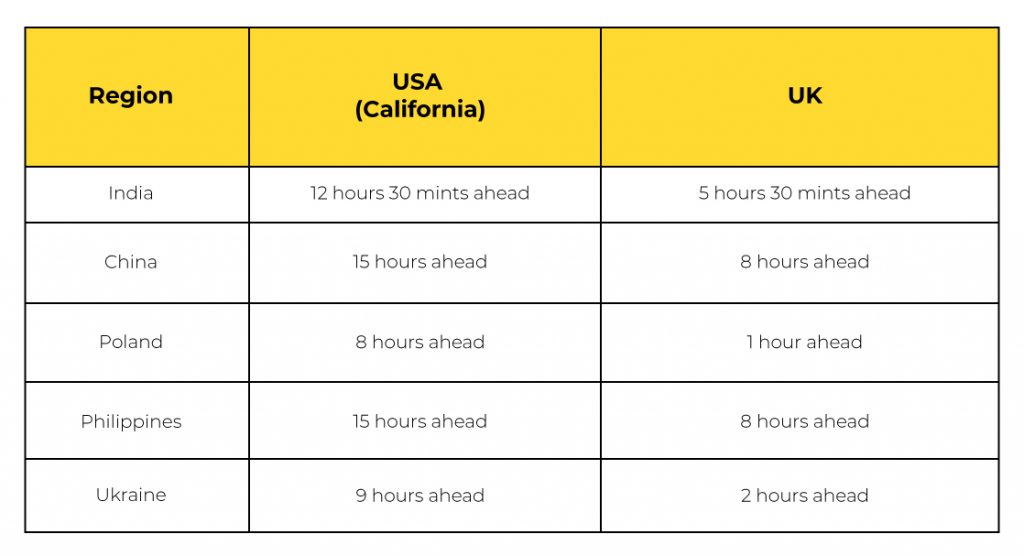 A good way to look at it is: you can actually take advantage of all the 24 hours in a day, as there will always be an expert working on your marketing task.
Check Expertise and Experience
There are several types of offshore marketing agencies in several countries. Before you sign a contract with one of them, you should make sure that they are capable of delivering the goods. 
Here are some starting points:
Ask questions about what software and specialists the agency has access to.

What automated tools do they use to manage social media, SEO, online ad auctions, consumer feedback, and more? How do they generate cutting-edge insights?

Check their portfolio to see the kind of work they have done in the past. Does this sync with your needs and requirements?

If yours is a specialized business, does the agency have experience in handling work in this domain?
The above should give you an excellent idea about whether the agency is right for your needs. 
Be Clear About Requirements
The best offshore digital marketing agencies can work like extensions of your own company. They can be valuable partners in growing your business.
For this to happen, however, there should be clarity at the outset about their roles and responsibilities.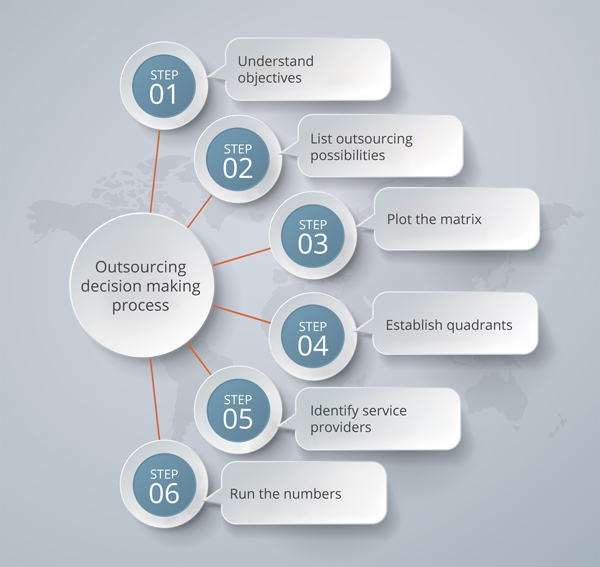 Depending on your needs, the agency can bring together the right combination of skills, after understanding your necessities. 
Given the many specialists that are needed for properly outsourcing digital marketing, the clearer you are about requirements, the more the agency will be able to provide the right skills to create a team that's right for you.
Use the Right Communication Tools
As we've seen, seamless marketing communication is a key element in working with an outsourced marketing team. Fortunately, there are several tools for this.
E-mail is best suited for summing up discussions, minutes, action points, and forthcoming schedules. It keeps communication costs low and allows teams the flexibility to access messages from anywhere in the world.

Live chat can often provide instant clarifications. Pain points can be quickly taken care of, with fast problem resolution.

Videoconferencing is perfect for group meetings and discussions involving all members. Many videoconferencing applications nowadays have advanced collaboration features that even allow for file-sharing, across multiple platforms.

There are also other tools such as Slack, which is an integrated messaging app that connects conversations with tools to streamline and increase productivity.
Many times, the digital marketing agency can itself suggest the best communication processes, based on earlier experience.
Establish Proper Feedback Systems
In order to check progress and carry out course-corrections for a project, if any, a proper feedback system needs to be in place. 
The feedback can be targeted at certain actionable issues. It should be specific, and on time for the team to act on it.
With good feedback, you can:
Clarify goals, criteria, and standards.

Encourage motivation and self-esteem.

Provide relevant information for the way ahead.
Lay Down Progress Parameters
An effective way of managing and staying in control of a large task is to break it down into a series of smaller projects. This, along with periodical reviews, will ensure that it is on track and is successful.
In this way, you can create project milestones as a series of small achievements. The milestones should represent a sequence of events that build up until the current project is complete.
This will help to manage expectations as well as provide enough time for course corrections if any.
4. Digital Marketing Tasks that Need Regular Attention
With the above, you'll be well on your way to getting the best results from an offshore digital marketing team. Over and above this, there are other functional areas to which you can pay regular attention. 
Some of these are:
Cost management

, to ensure that the scope of the project is within the parameters that have been initially laid down.

Risk management,

so that you are able to identify and evaluate any potential risks that may come up. With this, you can minimize as well as monitor and control their impact.

Knowledge transfer management

, in order to codify and distribute information for future use within the organization.

Relationship management

, for the collaboration to be continually fruitful and lead to a win-win situation across the board.
By following the above practices, you can get the best from your offshore outsourcing team. After all, the pace of innovation and change is growing daily, and your company should not be the one to be left behind.
With offshore outsourcing, you gain the strategic advantage of having a prepared and specialized team available. New approaches can be profitably explored, and new strategies and technology exploited to successfully reach out to consumers.
How to Play the Uplers Trump Card
At Uplers, we have rich experience in white label digital marketing services. We've worked with a variety of companies across domains, with skills across the spectrum.
Such cross-functional and cross-industry experience allows us to create comprehensive strategies based on a variety of businesses and industries.
Some of our specializations include web development, digital marketing, and marketing automation. From front-end development to e-mail marketing to programmatic advertising and much more, we create winning end-to-end campaigns.
If you'd like to know more about how you can use our expertise to your advantage, do get in touch today. We'll be only too happy to help.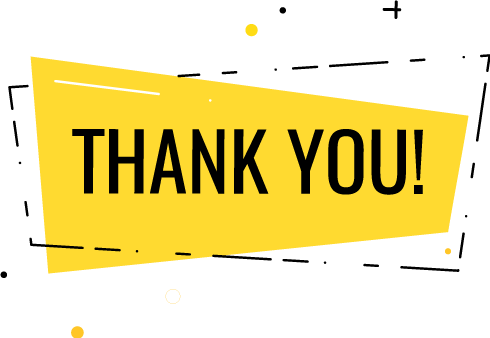 Thank you for submitting the details!
We will keep your information safe. Feel free to contact us with any questions at hello@uplers.com
Please check your email for next steps shared by Robert.