WordPress SEO: A Practical & Extensive Guide for 2019
Aayush Gupta
February 11, 2019

7

Minute Read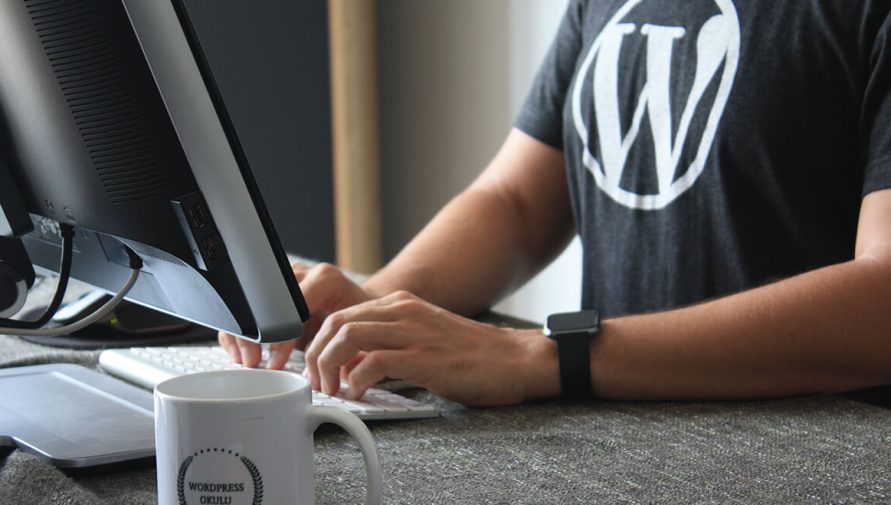 Do you want to get more traffic to your WordPress website through SEO?
You work damn hard to get people to your WordPress website/blog. But, you're not getting desired results. Probably, you're not doing it right- SEO on your WordPress site.
Many people think building a website with WordPress will bring huge search traffic to their website.
This is not true. It doesn't happen simply creating a website on WordPress. You must work smart to gain the SEO advantages and huge search traffic to your WordPress site.
There is no doubt that WordPress website development services provides powerful features and limitless opportunities to create SEO-friendly and high performing website or blog.
So, if you're looking to up your SEO game in 2019 for your WordPress site/blog, then this guide is for you.
Let's dive in.
1. Pick an SEO‐friendly theme
WordPress has thousands of free and commercially supported GPL themes. Install an SEO friendly theme with responsive design. It will make your site to serve mobile-friendly content for those who are searching on their mobile devices. Also, make sure you pick a lightweight theme without many third-party plugins and scripts, especially those you don't need. They'll slow down your WordPress site.
You can easily find whether your theme is responsive or mobile-friendly by reading the theme description. But to be sure, run a test using Google's Mobile-Friendly Test Tool.
Also, test your WordPress theme loads fast. Run a live demo using Google's PageSpeed Insights.
You can download and install AMP plugin to accelerate your website speed for mobile users. Check whether your theme is compatible with the plugin or else it will break your site layout for different devices.
2. Create www vs non-www domain
Have you ever noticed that some website's domain is live at https://domain.com/  and some others have https://www.domain.com/.
For example: The URL for Moz has domain name https://moz.com/, not the https://www.moz.com/.
Here is the reason:
The Google consider www and non-www version of the same domain as separate references to separate web pages.
For example: Domain search using www.yourdomain.com shows results as:
However, domain search using yourdomain.com shows results as:
Here you can clearly see that site: yourdomain.com has got the maximum results and thus it should be set as the preferred domain.
So, you need to choose a preferred version as it is set by the WordPress Address URL. You can find it under Setting>General.
3. Set up permalinks for images
Permalinks are crucial for search engines to prioritize search results. A permalink represents the permanent URL to a specific post, page or blog. This way your viewers get to know what they are clicking.
Choose the URLs types WordPress uses from the dashboard in Settings > Permalinks.
Here you'll see many options-Plain, Day and name, Month and name, Post name and Custom Structure.
Post name is the most preferred and SEO-friendly option for the websites.
However, you can include category if you're having multiple categories representing your site or blog. It will give people an idea what your page or post is about from the URL itself. It will help you optimizing the click-through rate (CTR) in the SERPs and send more organic traffic to your site or blog.
This will also increase the chances of getting keyword-rich backlinks to your website. That's why it is recommended to use keywords in your website URL.
4. Activate manual approval for comments
You may get tons of blog comments every day, but all of them are not decent or legitimate. Using spam for blog commenting is a BIG thing and spammers use automated software to post comments to thousands of website or blog.
When someone post a comment on a WordPress blog, it also asks for their name and website. When the comment goes line their name and website link also get linked to the website. Most of the people use this technique to get a backlink to their website. This way you'll receive tons of spam to your website and it will ruin the user experience and decrease your ranking on Google due to low value comments and links.
Thus, it is recommended to activate manual approval of comments on your website to avoid such spam. If you enable manual approval for comments, you'll get a notification for comment approval on your WordPress dashboard in the comment section. You need to only approve comments that are real and have some value for your blog or website.
In WordPress, you'll see automatic approval of comments is on by default.  So, you need to off this option and set manual approval for all the comments on your WordPress website.
For this, you need to go to Settings > Discussion and tick the "Comment must be manually approved" checkbox.
Also, you can use the Akismet plugin to avoid spam commenting on your WordPress blog or website.
That's how you can avoid spamming on your WordPress website or blog for a better experience and search ranking.
5. Use the latest Gutenberg editor for post/page formatting
The long wait for new WordPress editor Gutenberg ends with the launch of WordPress 5.0. Now you can experience an intuitive user interface for creating posts/pages on WordPress. Now everything will be managed with the help of Blocks. It will make easier to publish multimedia content on your WordPress site with many publishing features and options.
The new WordPress editor Gutenberg help you set your post for gaining SEO advantages in an easy style. You can have a preview of all setting before you go live with your post and pages.
It is easy to set alt.text and other image properties for your post and pages. Alt text or alt attribute is extremely helpful for indexing your site or post images in Google. If you want your images to rank for Google Image search results, you need to give appropriate alt text for your images.
With the latest Gutenberg editor, you'll have blocks for everything- paragraph, heading, subheading, gallery, cover image, quote, column, list, image, video, audio, file, code, button, embeds, etc. You can create a multimedia post without much technical knowledge of SEO.
In short, we can say that if you want to take full advantages of organic search then using Gutenberg for your post/pages publishing is highly recommended.
However, you can easily switch to old classic editor (WYSIWYG editor) if you're obsessed with your old publishing habit. To create a better user experience for users and to cash SEO advantages, its better if you get used to the new Gutenberg editor.
6. Link your posts/pages internally
Internal links direct to other post and pages on your website. Internal links are crucial as they aid the flow of PageRank around your site. Also, they are helpful in directing users to the most useful content on your website.
You can add internal links to posts and pages in WordPress using the latest Gutenberg editor. Highlight the text you want to insert link and then hit the insert/edit link and you can tick the checkbox "Open link on a new page" to make sure that your viewers or readers will remain on your website.
You can use aherf's site audit tool to check the quality of links on your website or blog. The tool will help you find a good opportunity with perfect places for internal link building.
Check whether your WordPress site uses a sidebar? You can add all your popular post on the sidebar using a sidebar post widget in your WordPress. Brain Dean does this on his popular blog home page- Backlinko.
7. Get the right SEO plugin
Setting unique title tags and descriptions for your posts/pages are essential for optimizing your website for search engines. Keep your title tags and descriptions short higher click through rate from search engine traffic. Google recommendation for the title tag is between 50-60 characters while for the meta description is up to 155 characters. You need to get the right SEO plugin to set your posts/pages attributes in a right way.
Yoast is a complete SEO plugin that will help your website content to show in SERP, if optimized properly. Download and easily install Yoast plugin for your WordPress site. When you create a post on your WordPress blog or site, the Yoast plugin gives you SEO setting options just below the post.
Here you'll have options to set the post description the way you want to show it to users when searched on search engines. You can create a whole new description for the post, otherwise, Yoast will take an initial paragraph as your post description. You can have a preview of the description before you set to publish your post.
You'll also have the option to set your focused keywords for your post. Once you set the description and keywords, the Yoast plugin will give you a signal for Readability and Keyword. Make sure you get the green signal for your post and that's how you can ensure that the post will get high search visibility. This is a very useful tool for your content and SEO analysis at one place.
Also, if your post is unique and not published elsewhere, make sure you tick the "This article is cornerstone content" checkbox to signal search engines for indexing as a unique post.
The Yoast plugin empower your WordPress website with the most advanced XML Sitemap functionality. It also gives you full control over the site breadcrumbs. You can also set canonical URLs to avoid duplicate content and stay worry-free from Google penalties.
Get this plugin for your WordPress website or blog and make your SEO game up for all the major search engines.
8. Set up content caching
Your website content should load faster in order to get the user's click on it. Also, Google loves happy users and fast loading websites. If your website does not load fast the users gets devastated and switch to other options immediately.
Google has confirmed that the page speed is a ranking factor for both- desktop and mobile.
To make your content load faster you need to use a caching plugin for your WordPress site. There are so many caching plugins available for WordPress, but W3 Total Cache is the most suitable plugin for web performance optimization for WordPress.
It is a useful plugin to improve the SEO and user experience of your WordPress site by increasing website performance and reducing download times with the help of features like Content Delivery Network (CDN). It gives you a transparent CDN management with theme files, Media Library and WordPress itself.
Download this plugin and install on your WordPress to boost your site performance and increase the search engine visibility.
9. Compress and optimize your images
The average web page is 3MB. But, if you write a long post then it will be much bigger due to lots of images. This way your post will take more time to load. However, a visitor will switch to a different site if your page does not load within 3 seconds. That's a real BIG problem.
You need to compress all your images to minimum size to make your site load faster.
Install Smush Image Compression and Optimization, which is a 100% free WordPress image smusher. The plugin will help you resize, compress, and optimize your post images for speed and quality of your post.
This is how Smush plugin compress images to a minimum size without resizing, however, if your images are bigger and heavier then you can also resize to medium and small sizes. It will make your post and pages load faster for serving better user experience for your viewers.
WordPress is the ultimate and most popular CMS available on the planet. It is easy to use and provides many white label SEO opportunities to boost your search ranking on major search engines. You just need to set it the right way with the help of a few plugins and tweaks.
Follow these useful tips and set your SEO game to outrank your competitors.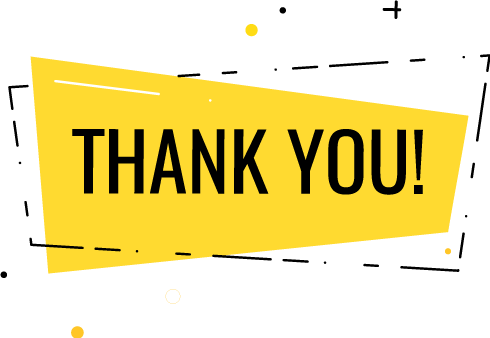 Thank you for submitting the details!
We will keep your information safe. Feel free to contact us with any questions at hello@uplers.com
Please check your email for next steps shared by Robert.