Top AngularJS Development Company for 2022
Aayush Gupta
April 13, 2022

9

Minute Read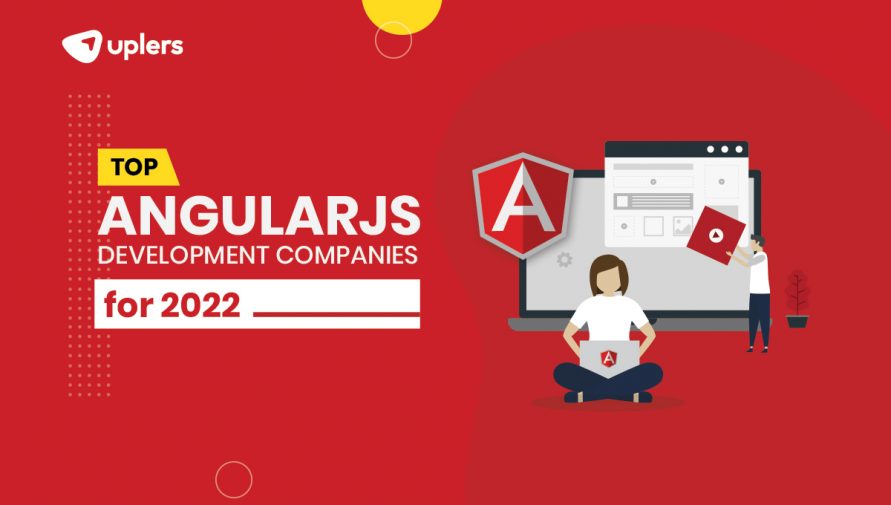 AngularJS is a powerful open-source JavaScript framework that helps build single-page applications (SPAs). It is maintained by Google and powers a million live websites globally. Given this popularity, companies are perpetually on the lookout for a reliable AngularJS Development Company with which they can form long-term associations.
In this post, we take a fresh look at what counts as an AngularJs development company and round up the top AngularJS development companies for businesses of all shapes, sizes, and digital maturity.
So, let's get started!
What is an AngularJS Development Company?
At face value, an AngularJS Development Company may be any tech organization that can understand your niche business requirements and develops bespoke applications accordingly. However, in modern times where everything – from software to workforce – is available "as a Service," the definition of an AngularJS development company would be more nuanced.
Of course, that's not to say that AngularJS development companies do not develop AngularJS solutions, fine & tune AngularJS framework performance – because they do. At the same time, the definition of an AngularJS development company now also subsumes technology partners and enablers who guide and facilitate AngularJS projects. As such, companies offering products (tools, technologies, staff, etc.) and services (maintenance, support, consultation, etc.) centered around AngularJS now come under the ambit of AngularJS development companies.
What Do AngularJS Developers Develop?
AngularJs developers majorly develop AngularJs web application and mobile applications using AngularJs Development Tools. The following goals can easily be achieved as well- 
Reusable components: An AngularJS Developer can create components that help hide the CSS and complex Document Objective Model (DOM) environment and structure. Also, efficient in creating, custom and reusable components that ultimately help in the attractive quality of the applications.
Dynamic Web Application– As the name suggests, AngularJs Developers create user-friendly and simple SPAs using AngularJS Framework.
Enterprise Web Applications– These Developers can create large-scale industrial projects using the AngularJS Frameworks. An Angular Framework-based enterprise Web Application provides navigation features and advanced debugging.
Forms and Validation: AngularJs Developers can create an attractive form that will help you with your client's detailed insights, validation, and so on.
International Communication– Using the AngularJS web Framework, developers can help you to connect with an International audience. They prepare such as AngualrJs web app development and mobile applications that will display currencies and numbers in local formats.
Although there are various things to look into before hiring Angular Developers and choose AngularJs Development Agency. 
How to Choose the Right AngularJS Development Company?
Choosing the right Angular app development company is essential if you want to ensure that your application is built correctly and meets all of your requirements.
Another popular recruitment option is to hire dedicated AngularJS developers. Hiring offshore dedicated AngularJS developers from reputed Angular development companies can work out in your favor if you want to save money and ensure the quality of work.
Compared to hiring in-house developers, hiring offshore dedicated AngularJS developers is a more cost-effective option. This is because you only have to pay for the hours they work, and you don't have to worry about benefits, payroll taxes, and other associated costs
By hiring dedicated AngularJS developers from a top Angular development company, you can be assured of getting quality work done. These companies have a team of experienced and skilled developers who know how to use the AngularJS framework. These are a few things you should know before hiring an Angular developer.
Hiring offshore dedicated AngularJS developers can help save time as you don't have to spend time training them on your project requirements provides you quality Angularjs development services. They will be familiar with the top AngularJS framework and will be able to get started on work right away
By having a dedicated team of AngularJS developers working on your project, you can collaborate with them online. This can help reduce communication delays and ensure that all your requirements are met.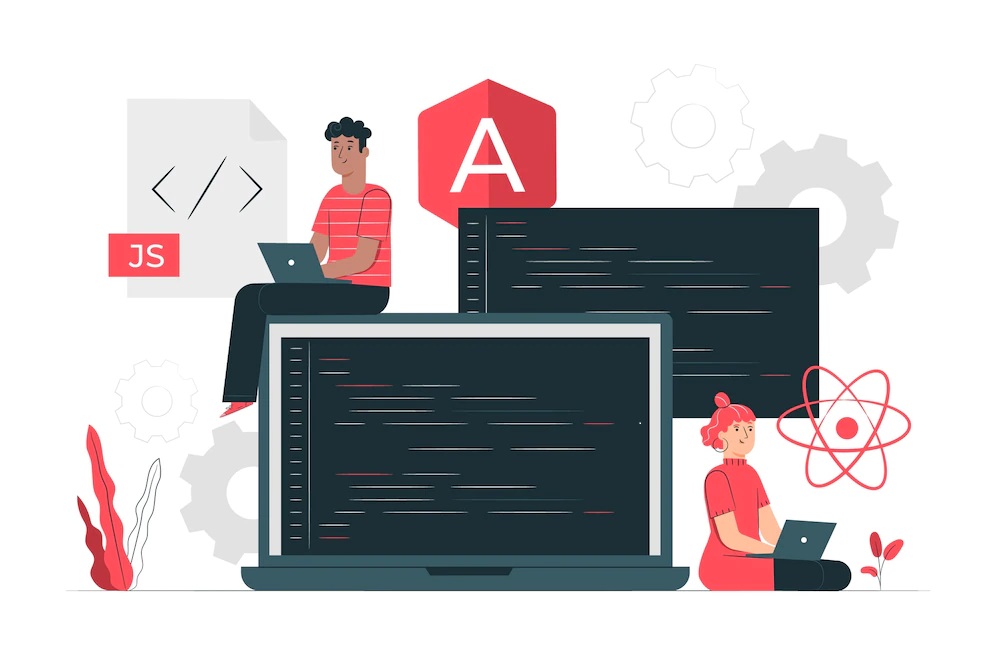 If you're looking for a reputed Angular development company, be sure to do your research first and also be ready with some best Angular developer interview questions. Look for companies that have a lot of experience with AngularJS development services.
You'll find tons of AngularJS Development companies. But when you want to gain a competitive edge, you cannot associate with anyone. You need to choose the best one for yourself.
To make your job easier, we have curated a list of the top 7 Angular development companies so that you can make the right choice
List of Top 7 AngularJS Development Companies
Now that the definition is out of the way, lets us take a look at the top AngularJS development companies
1. Uplers

Established in: 2012
Location: Ahmedabad (India), California (USA), Sydney (Australia), Amsterdam (Netherlands)
Average Hourly Rate: $25 to $49
No. of Employees: 1000 – 9,999
Notable Clients: Disney, National Geographic, DHL, Oracle, Ogilvy, Amazon Business, Weight Waters Reimagined
Industries: Information Technology, Advertising and Marketing, Arts, Entertainment, and Music
Clutch Rating: 4.8/5
GoodFirms Rating: 4.9/5
G2 Rating: 4.8/5
If you are looking for a full-stack AngularJS Development Company, then Uplers is your one-stop destination for all your Angular development. You get a bouquet of Angular web and app development services specially curated to meet the niche requirement of companies from diverse backgrounds.
You can also hire dedicated AngularJS developers equipped with professional Angular developer skills and put together your own development team without going through the hassles of sourcing and vetting talent. By relying on Uplers for your AngularJS development needs, you can maintain a high degree of flexibility and scalability in your operations, which will imminently reflect in your bottom line!
2. Experion Technologies

Established in: 2006
Location: Thiruvananthapuram, Kakkanad, Bengaluru, Delhi (India), Texas (USA), Melbourne (Australia), Auckland (New Zealand), Dubai (UAE), United Kingdom, Bad Schönborn (Germany), Geneva (Switzerland)
Average Hourly Rate: $25 to $49
No. of Employees: 1,000 – 9,999
Notable Clients: Duracell, Speedo, Ford, Shell, Bacardi, Qatar Airways, J&J
Industries: Healthcare, Retail, Finance, Supply Chain, Logistics, and Transport
Clutch Rating: 4.9/5
GoodFirms Rating: 5/5
While it started as a product company, Experion Technologies has evolved over the past decade and a half to absorb the designing, development, implementation, and integration of complex software products. And as a culmination of these efforts, Experion Technologies has become a well-known Angular development company across the globe. However, the occasional hiccup does come up when Experion underestimates the magnitude of a project or fails to understand typical business issues.
3. PixelCrayons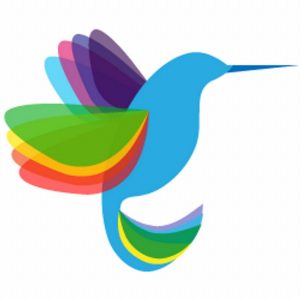 Established in: 2004
Location: Noida (India)
Average Hourly Rate: Less than $25
No. of Employees: 250 – 999
Notable Clients: Vodafone, Kraft Foods, eBay, HP, Puma, Qatar Airways, Next
Industries: Insurance, Information Technology, Hospitality, Healthcare, Education, Finance, eCommerce, Advertising, and Marketing
Clutch Rating: 4.9/5
GoodFirms Rating: 4.7/5
As a well-rounded Digital Consulting and Engineering Firm, PixelCrayons was bound to have AngularJS in its skillset. And as an AngularJS web development company, it offers an array of AngularJS development services that can cater to most business requirements.
However, the transparent pricing and affordability truly stand out for PixelCrayons. And while the company is known for its timely delivery, the lack of backup options for when developers are to go on leave can cause some delays.
4. Net Solutions

Established in: 2000
Location: Chandigarh (India), New York and California (USA), United Kingdom, Toronto(Canada)
Average Hourly Rate: $25 to $49
No. of Employees: 50 – 249
Notable Clients: Unilever, Microsoft, Harvard Business Review, Euro Car Parts, Mothercare, IMG, Porsche
Industries: Advertising and Marketing, Business Services, Arts, Entertainment, and Music
Clutch Rating: 4.8/5
GoodFirms Rating: 4.9/5
G2 Rating: 5/5
As the oldest contender in our list of Top AngularJS Development Companies, Net Solutions boasts of a long-standing love affair with the top AngularJS framework. It equips startups with enterprise-grade solutions and foresight that propel them towards success. And while everything about Net Solutions – from development lifecycle to product quality – is hunky-dory, the company has had issues keeping up with international time zones and delivering on time.
5. Vrinsoft Technology

Established in: 2009
Location: Ahmedabad (India), California (USA), Melbourne (Australia), United Kingdom
Average Hourly Rate: Less than $25
No. of Employees: 50 – 249
Notable Clients: Mitsubishi, Ubuy, Amazon, DJI, Porsche, Global Vision
Industries: Manufacturing, Consumer Products, Medicine, Supply Chain, Logistics, and Transport
Clutch Rating: 4.8/5
GoodFirms Rating: 4.9/5
Vrinsoft Technology is a software, web, and mobile app development that inter alia works on the Angular platform. It is well-regarded for its hands-on approach to creating custom solutions and engaging the customers throughout the development process – the former once being a trait that was their biggest criticism that they have now converted into their strength!
The resulting constant communication and collaboration infuse trust amongst clients, who keep coming back to Vrinsoft for all their needs – AngularJS or otherwise.
6. Promatics Technology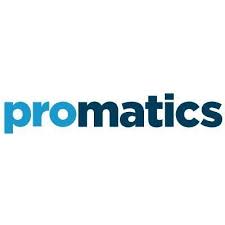 Established in: 2008
Location: Gurugram, Ludhiana (India), New York (USA), London (United Kingdom), Dubai (UAE)
Average Hourly Rate: Less than $25
No. of Employees: 50 – 249
Notable Clients: United Nations, J&J, Google Inc., Airtel, DHL, HP, Michigan State University
Industries: Art, Entertainment, and Music, Advertising and Marketing, Education, Finance, Hospitality, Healthcare
Clutch Rating:
GoodFirms Rating: 5/5
G2 Rating: 5/5
This Angular app development company offers everything that you would expect – web design and development, native and hybrid mobile app development, app design and development, CMS, and eCommerce development. As such, you just know you are project is in safe hands. You only need to be wary that you might have to initiate follow-ups with Promatics Technology to ensure that your deadlines do not bleed into surrounding days.
7. Angular Minds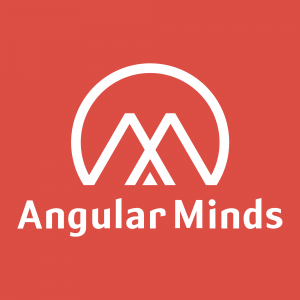 Established in: 2011
Location: Pune (India), California (USA)
Average Hourly Rate: Less than $25
No. of Employees: 50 – 249
Notable Clients: Mapro, Live Exam Center, Woman's Comfort, Aspire insurance broker
Industries: Business Services, Information Technology, Finance, Education, eCommerce, Consumer Products.
G2 Rating: 5/5
The name "Angular Minds" indicates how serious this Angular development company is about setting its single-minded goal. It can be an excellent choice for businesses that are specifically looking for Angular experts. While the company is still in its nascency, it promises ample potential once it truly flourishes.
What Makes Uplers the Best AngularJS Development Company?
Uplers is a leading AngularJS development company in India.
It does not matter whether you are a startup, SME, or Fortune 500 company; Uplers has something for everyone.
As stated above, you can benefit from hiring dedicated AngularJS developers or with the Angular development outsourcing services or hiring an entire AngularJS development team for end-to-end development. Either way, you will not be disappointed.
The AngularJS development services offered by Uplers include:
Custom app development
eLearning platforms
API integration
UI/UX development
Web Development
Product Development
Services aside, the AngularJS developers from Uplers are up to date on the latest trends and are known to go above and beyond in delivering to customer expectations. As such, there is no requirement or no request for modification within the realms of reasonability, which will go unhonored at Uplers.
Hence, it makes absolute sense as to why Uplers is so highly rated and referred to – after all, it is the outcomes that speak for themselves!
FAQs
Q1: What is the Angular Developer's Salary?
A: The average salary of an Angular developer in the United States is $117,000 per year or $60 per hour. Entry-level salaries begin at $97,508 per year, with the most experienced workers earning up to $146,190 per year.
Q2: Which Language is Used in AngularJS Software Development?
A: AngularJS development services is a front-end web application framework that is open source and used to create single-page applications. The program is entirely based on JavaScript, an all-purpose programming language. That is why it has a name that includes JS and is also known as AngularJS. 
Q3: Is AngularJS Open Source?
A: Yes, AngularJs web is a free and open-source JavaScript-based web framework that is entirely used for developing single-page web applications.
Q4: What is the Difference Between Angular and AngularJS?
A: The major difference between Angular and AngularJS is that Angular is based on TypeScript language while AngularJS is based on JavaScript. Both of these two front–end, free and open-source framework is used to develop dynamic single-page web applications and SPAs.
Q5: What is the Cost of Hiring an AngularJS Developer?
A: Rates vary as per your requirements. Rates charged by AngularJS developers on Uplers range from $1750 for junior level with the median rate of $3500 and experienced $ 4500. 

Conclusion
With this, we round up our list of Top AngularJS Development Companies of 2022 that helps you hire AngularJS developers. As always, we highly recommend that you do your research before banking on the AngularJS development companies listed. And once you have made your choice, it is simply about making taking stock of your requirements, sharing them with the developer, and basking in the results!
Of Course, AngularJS is a popular framework for developing dynamic web applications. The ease of programming that AngularJS provides to the coders acts as a prime reason for propelling the framework's growth. Choosing the best AngularJS development agency from among the tens can be a daunting task. 
So, if you are confused and unable to decide which company to choose, you can always rely on Uplers for more deep, pre-vetted, and skilled talent for your business.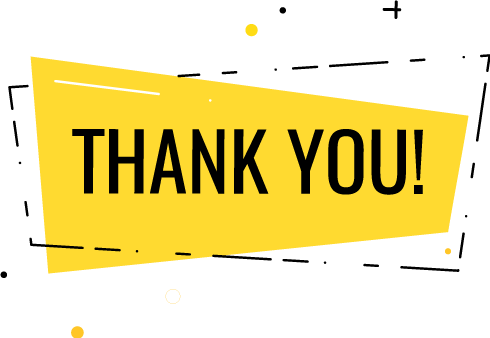 Thank you for submitting the details!
We will keep your information safe. Feel free to contact us with any questions at hello@uplers.com
Please check your email for next steps shared by Robert.