Contact Form 7 or Gravity Forms – Which to Prefer?
Aayush Gupta
June 28, 2017

3

Minute Read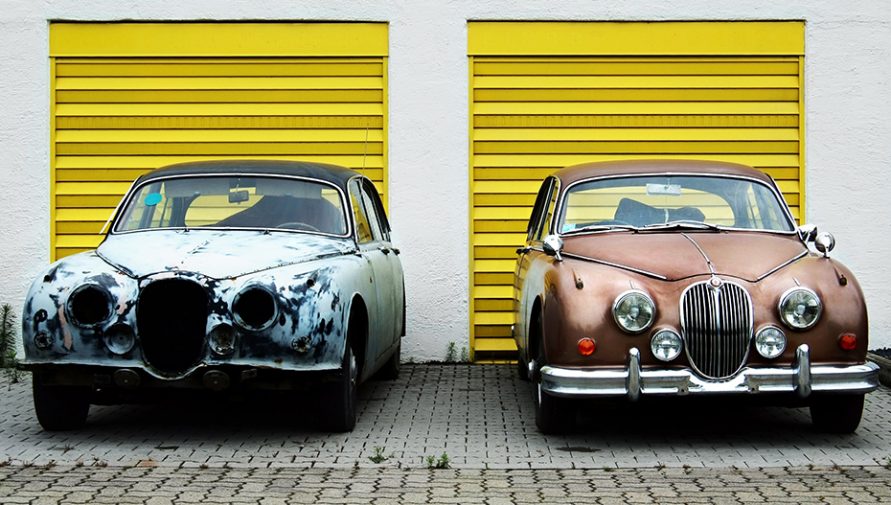 Contact form plugins are the great way to let your users get in contact with you. If you can place an easy and straightforward option in front of your audience then they will love to reach you with their queries or demands. Thus, customized contact forms when put strategically boost the interactions.
It is the way visitors get interacted after landing on your website, yet it need to set strategically to make it effective. Who don't love to get an easy way to get in touch.
Creating contact forms needs to take care of many form component and factors to make them effective, otherwise you won't be able to target your audience appropriately. These includes Menus, Number Fields, Date Field, Checkboxes, Radio Buttons, reCAPTCHA, Quiz, Acceptance Checkbox, Hidden Field, and Submit Button.
Sometimes, people make fuss in creating the useful contact forms on a webpage and blocks their way to know what their visitors want.
Also, you need to take a few other factors like maximum & Minimum Length Options, Character Count, Setting Placeholder Text, getting default Values from the Context, setting Default Values to the Logged-In User, and Default Values from Shortcode Attributes.
Contact Form 7 and Gravity Forms are two most widely adopted and favorable contact form plugins you can choose to create an interactive website. In other words, these plugins will help you to build an anticipatory website design which users love to interact and get in touch with business directly.
Similarly, businesses will get their users involved by adding contact forms to their posts and pages straight away.
Contact Form 7
It is a simplest, easy and fast way to make your website ready for visitor's interactions. Contact Form 7 is one of the most popular plugins for WordPress. It is simple, fast, easy and effective way to put contact form on your website's pages and posts.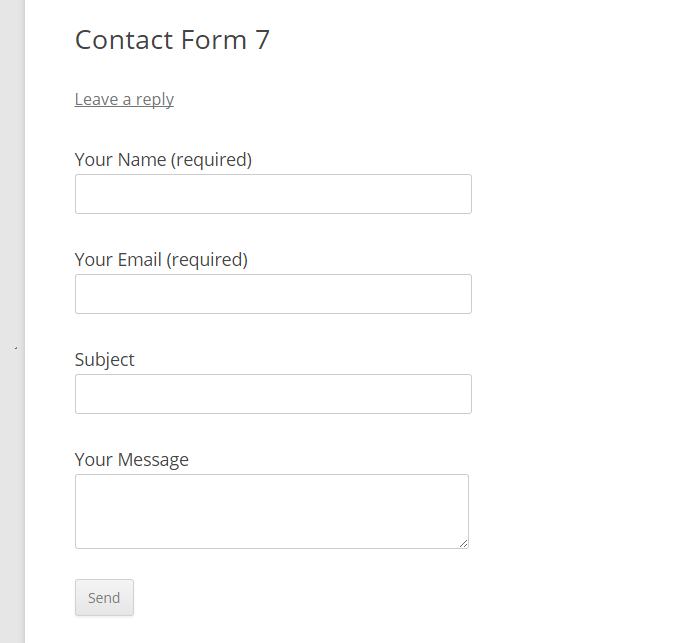 However, you can modify the default form or even create an entirely new one. Contact Form 7 allows you to create unlimited number of form. Easily customize, set required fields, and styling contact form.
It can manage the multiple forms and you can customize it in any preferred language as well.
By using the 'generate tag' button on the form editor you can select available field types and then put them into the form.
You can blacklist comment by using Akismet and CAPTCHA to stay worry free from influx of spams or unwanted messages.
Gravity Forms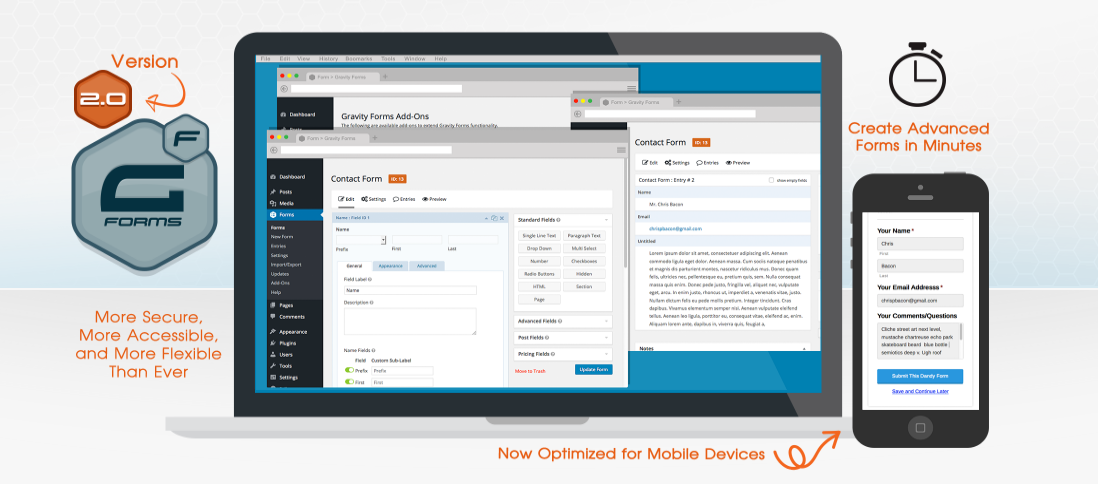 Gravity Forms provides a wealth of features, functionalities and accessibility.
It is the easiest way to create advanced forms and place them on your WordPress website. It is quickest way to create advanced contact forms on your website. Over a million WordPress website uses Gravity Forms to enable contact forms.
It is easy to extend Gravity Forms while integrating with several web applications and optional add-ons such as PayPal, Stripe, Campaign Monitor and MailChimp are a few among many others.
With-out knowing much tech-how it is easy to integrate Gravity Forms on your pages and posts.
Comprehensive Details of Contact Form 7 and Gravity Forms
contact form 7
Gravity Forms

Free Form Plugin
Simplest form creation
Open Source
Best free contact form plugin
Ease of front-end customization
No Business Model
Been around since 2007
Most downloaded contact form plugin
Third party plugins as Add-Ons
Best for creating simple forms
Manage multiple contact forms
Content flexibility with simple markup
Supports CAPTCHA, Akismet spam filtering
Contact Form 7 setup is difficult
Good selection of field type

Paid Form Plugin
Advanced form creation
Open Source
Best premium contact form plugin
Ease of forms creation (Drag-n-Drop Model)
Paid Business Model
Been around since 2009
Surveys, quiz, user submitted content, web directory
Premium support options FAQs, knowledge base, forums, and email support
Better simplification of complex form features
Provides admin options
Best for creating complex forms
Conditional logic
Multipage forms
Track entries in database
Payment integrations
Email marketing services integrations
Schedule forms
Good for automation
CRM integration
We hope this post will answer all your questions and help you in deciding to choose the best suitable contact form plugin for your website.
However, choosing the suitable contact form depends on your requirement.
Get Informative & Insightful Articles delivered to You Monthly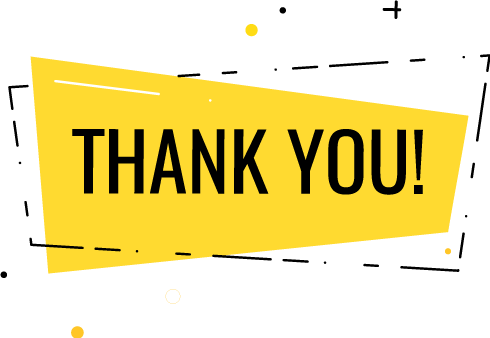 Thank you for submitting the details!
We will keep your information safe. Feel free to contact us with any questions at hello@uplers.com
Please check your email for next steps shared by Robert.