Top Marketing Tips for Food Chain Businesses during COVID-19 Outbreak
Aayush Gupta
April 9, 2020

6

Minute Read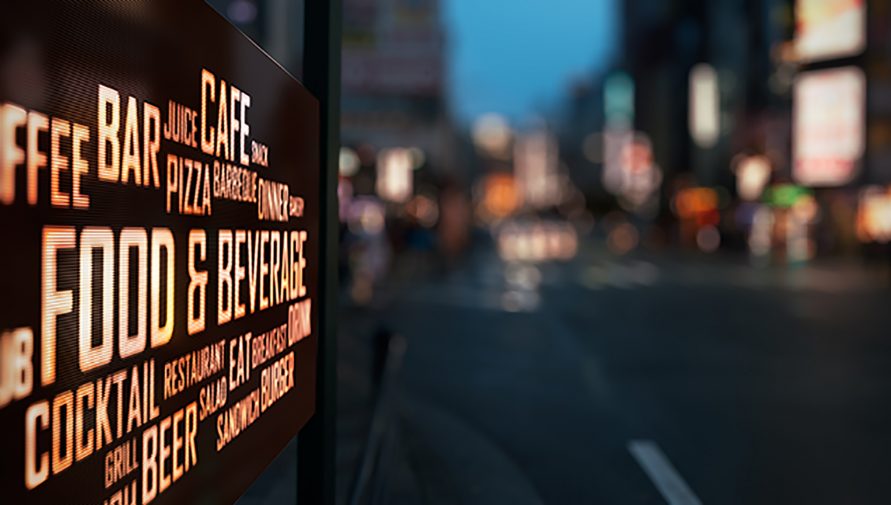 The restaurant industry was expected to touch a valuation of USD 1.2 trillion by 2030. While the food chain business enjoyed the peak of its growth, COVID-19 struck. The food chain businesses during COVID-19 were not immune to pandemic either. From breakdowns in the supply chain to the closure of food outlets – every establishment is facing a unique set of issues that seem insurmountable.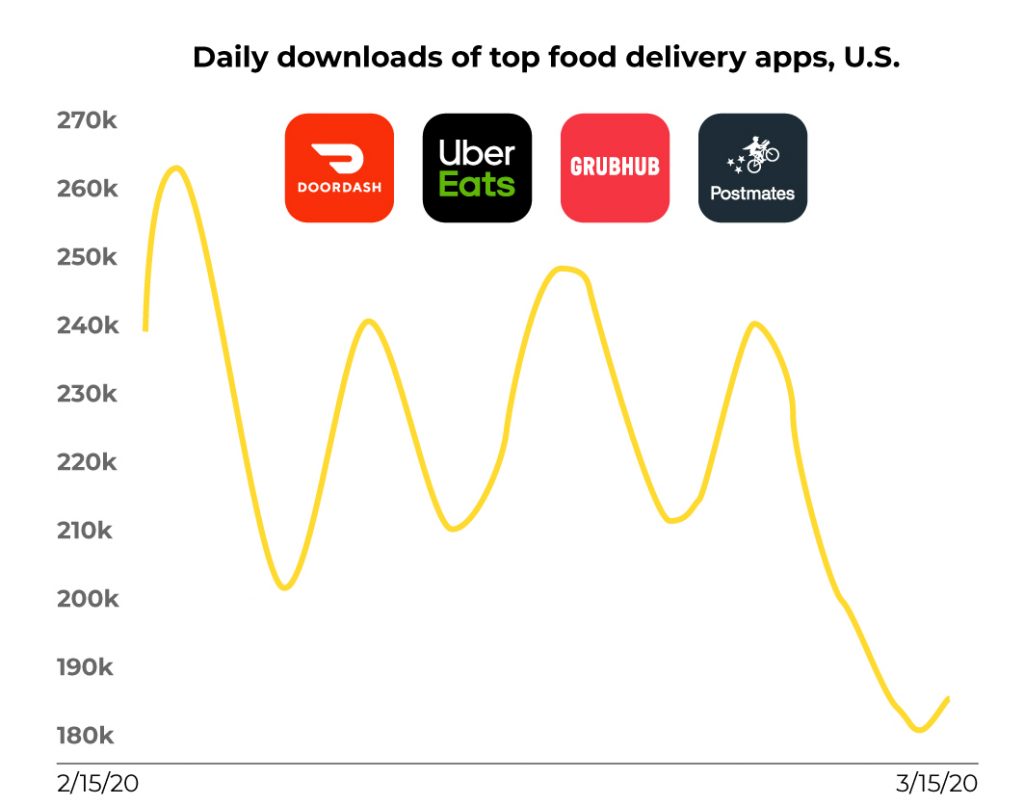 Today, we will analyze how the food chain business is dealing with the pandemic and how companies can stay afloat during such tough times.
Impact of Coronavirus Outbreak on the Food and Beverage Industry
The media is saturated with news about empty grocery shelves and toilet paper shortage. Industries dealing in non-perishable and processed foods have witnessed skyrocketing sales as panicked consumers have taken to stockpiling food. On the other hand, food establishments and restaurants face a supply crunch while also a tackling shortage of customers and employees.
Clearly, the global pandemic has catalyzed two extreme reactions at either end of the F&B spectrum.
Here are a few trends we see emerging in light of the COVID-19 outbreak:
Even as restaurants and cafes find themselves in the frontlines of the crisis and are declared as "essential services," 85% of food chain operators have reported reduced customer levels while 58% have observed a decline in sales.
It is feared that this downward curve may continue in the future as nearly 32% of adults will cut down on eating outside.
62% of food chain business owners are gravely concerned for their business, while 27% are flat out Only 11% of businesses are 'not very worried.'
The rise in coronavirus cases could lead to labor shortages, which will hit the production and distribution of food supplies and products.
Consumers will lay special emphasis on food safety and hygiene practices. Several governmental bodies have already issued assurances on food safety and supply during lockdowns, and the industry should gear up for stringent food safety standards.
While demand for healthier eating was already on the rise, the Coronavirus pandemic has fueled this further as people seek locally-sourced, immune-boosting foods.
Ways to Manage and Invest in Marketing During These Trying Times
Upon observing the above trends, it becomes clear that the pandemic will be a game-changer for the entire food and beverage industry. Businesses have to find creative ways to market their brand without coming off as opportunistic or greedy.
Here are a few ways through which you can continue to market your food chain business in the current time and also in the future:
Send Out Email Newsletters
Restaurant newsletters have always been a tried and tested method to build and promote brand loyalty. You do not have to issue a newsletter every day or even every week necessarily. However, your patrons would like to hear from you and stay up to date.
If you have launched an online store or a takeout service, announcing the same through your newsletter will also help spread the word. Unfortunately, if you have had to suspend the operations of your outlet, you may also intimate the receivers of the same. It is vital to send out status updates to keep the users in the loop.
Several food chain businesses are opting for diversifying their products, and you can market the same through custom email newsletters. Whether you are introducing meal box subscriptions or switching to a healthier menu, announce it through newsletters.
Reinvent Your Brand
It is time to find out new ways and resort to innovative ideas to keep the business going. Now is a good time as any to start taking online orders. Set up an online store or get listed on food delivery applications for greater visibility. In addition to delivery, provide details and instructions on takeout options for essential workers who have to continue with their regular grind.
Most importantly, it cannot be stressed upon enough – start investing in social media marketing. Platforms like Facebook, Twitter, and Instagram will elevate your brand to cult status!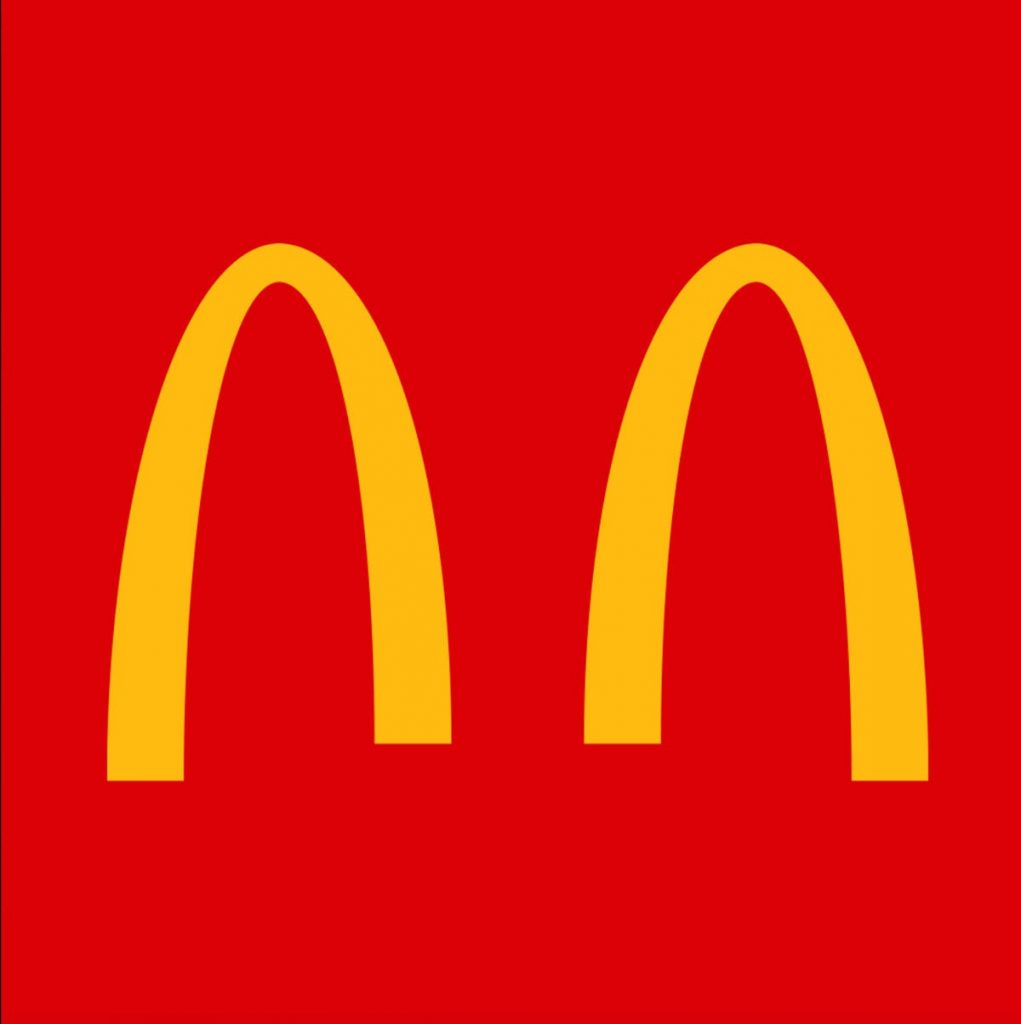 Source. Brands like McDonald's are promoting safety regulation such as social distancing through their logos
At the same time, you may also take this time to reinvent your brand image, such as your brand logo, to show solidarity with the community. Partnering with charities is yet another way to pay it forward.
Narrate Personal Stories
Given the context, you can talk about how your establishment is dealing with the crisis and the measures that you are taking to do your bit. Show that you care.
Take the opportunity to list out the proactive measures like maintain high standards of hygiene, regular handwashing practices, checking employee temperature, no-contact delivery, and other initiatives that you have undertaken to ensure consumer and employee safety. Humanize all the faces that are working towards keeping your establishment running. Talk about them, their backgrounds, their families to create a humane appeal. Striking a personal chord with your customers is the best way to let them know that everyone is in this together.
Converse with Clients Through Content
With almost a quarter of the world's population under lockdown, the consumption of content is at an all-time high. Find creative ways to grab their attention (without feeding into the frenzy, of course). Start a blog to build a community and engage with your clients. Blogs are a great place to publish your personal stories and give personality to your establishment.
Brands like Wendy's are already known for their sassiness and unique personality, which allows them to engage with clients in a unique manner
Organic traffic growth in the food and beverage sector has increased since the outbreak. Similarly, there is a significant growth in the conversion rate as well. Hence, it is essential to capitalize on this opportunity and present your brand. Content is one of the most reliable ways to market your brand, as it will continue to reap benefits even in the long run. Therefore, start investing in content creation and marketing.
Promote User-generated Content
User-generated content allows businesses to develop personal engagement with patrons. Host contests on your website to encourage the customers to share their favorite food photos or recipes. Accept submissions through all social media platforms and post updates on your blog, social media handles, and website. A lucky contestant could get a much-needed care package or food preparation kit delivered right to their homes!
User-generated content acknowledges the customers and shows them your appreciation.
Immediate Action Plan
As Google's CEO, Sundar Pichai, puts it, "In this unprecedented moment, we feel a great responsibility to help." This is the time for your business to step up and help the community.
Some tips on what you can do right now:
It is time to put your social media handles to good use and promote much more than your brand. Use it to engage with customers in a more meaningful manner.
Post funny and uplifting content to help those struggling with isolation cope with the circumstances.
High-quality images of food as "Throwback" images are also a great way to keep up the spirits.
Share recipes and videos of your chefs recreating some famous dishes with a local twist. Make use of local ingredients and produce and pair it with readily-available ingredients to help those cooking at home.
Alleviate all health and safety concerns by reiterating the steps and measures taken by your establishment.
Offer coupons and discount codes to encourage the clients to place their orders at your business.
Optimize all your content to be compatible with multiple platforms and various devices.
Future-proofing
For food chain businesses to be successful and stay relevant, they may have to go beyond serving an appetizing dish. Continue using the strategies listed above for at least two months. Monitor the success of the digital marketing campaigns and continue making adaptations as the market situation changes. These efforts will help you create unwavering brand loyalty that will come to use when you resume normal operations.
We hope that these marketing tips will grant your food chain business the much-needed push to sustain your business while overcoming these challenging times.
Try Uplers for the impactful delivery of your marketing campaigns!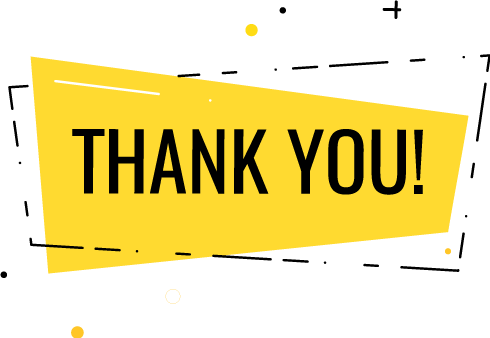 Thank you for submitting the details!
We will keep your information safe. Feel free to contact us with any questions at hello@uplers.com
Please check your email for next steps shared by Robert.