9 Game-changing PPC Trends to use for your 2022 Strategy
Sara Al-Bakri
March 15, 2022

5

Minute Read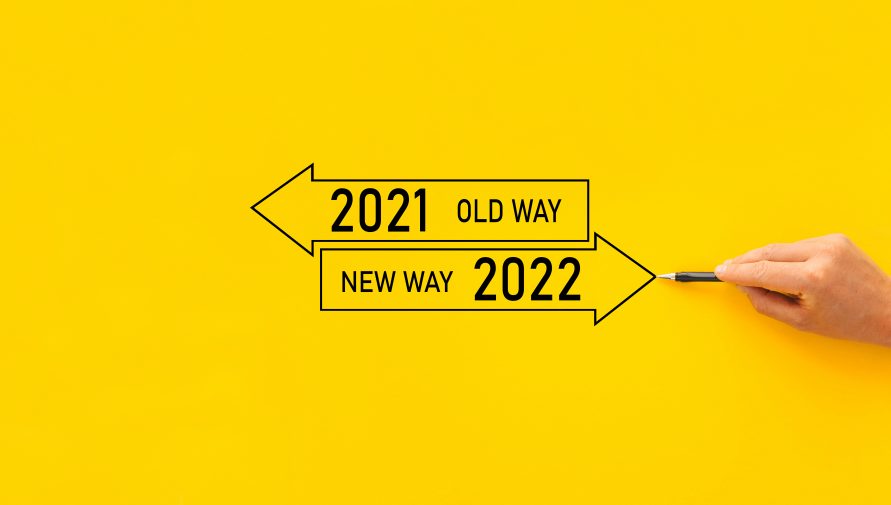 Google released 18 Google Ads updates in the last quarter of 2019. 
Bing released 4 Microsoft Ad updates at the same time. 
Why should you care? 
Ad clickers are 50% more likely to buy products or services than organic visitors.
Thus, you must stay on top of PPC trends. And we're here to help. 
In the next five minutes, learn 9 game-changing PPC trends for your 2022 strategy and how they impact the PPC marketing model:
How will Automation impact the PPC marketing model

How will video ads impact the PPC marketing model

How will artificial intelligence impact the PPC marketing model

How will smart bidding impact the PPC marketing model

How will Ads Data Hub impact the PPC marketing model

How will YouTube Masthead on TV screens impact the PPC marketing model

How will smart segmentation and Google AdMob impact the PPC marketing model

How will Virtual Reality ads impact the PPC marketing model

How will voice search for PPC campaigns impact the PPC marketing model
Note: the information is true at the time of writing. That's March 2022.
9 PPC trends for your 2022 strategy
1. Automation
The global automation industry generated $214 billion worldwide. The process automation market size increased from 71.5% to 83.2%.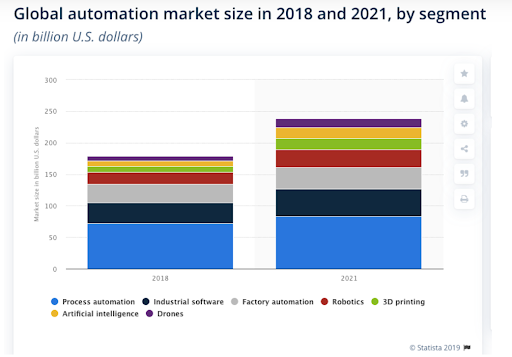 Automation will continue to be among the PPC best practices in 2022. PPC experts will continue to use automation for:
Plan out the best bidding strategies for different goals

Set bids to get the highest possible conversions at a set target CPA

Prioritize the ads generating the best results

Searching for ad auctions more likely to generate conversions and thereby enhance CPC

Generate dynamic ads based on website content and user behavior
2. Video ads
82%

of all internet traffic will come from videos.

A website is

53 times

more likely to show up on the first page of Google if the website has a video. 

A landing page conversion rate increases by

up to 80%

if you add a video to the page. 
Here's how you can take advantage of the PPC trend in 2022:
Opt for Google's vertical video ads

Use virtual reality to offer a 'real' experience to the viewers

Use Bumper Machine by Google to create 6-second bumper ads from longer videos to display across YouTube  
3. Artificial Intelligence (AI)
Artificial intelligence will generate $15.7 trillion by 2030. Artificial intelligence will impact Google ads, Bing ads, and even Amazon ads. 
Thus, using artificial intelligence must be one of the top PPC tips for 2022.
Use Artificial intelligence to:
Calculate ad impact based on quality scores

Predict the CTR of future ads

Analyze the bids to figure out the ones to get maximum traffic

Optimize ads, campaigns, or keywords 

Identify the chances of a specific customer doing business with you
4. Smart Bidding
Smart Bidding — a subset of automated bidding strategies — uses machine learning to optimize ads for conversion. All you need to do is tell Google what your advertising goals are.
Smart Bidding helps you to:
Get the best Return on Investment (ROI) on your spent budget

Generate new leads and customers for the desired cost per acquisition

Set relevant conversion goals at the campaign level  

Use seasonality adjustments to have better control on ad-hoc events such as one-time promotions

Maximize conversions by spending your entire daily budget
5. Ads Data Hub
Pixel can't track the effectiveness of ads across mobile devices. Why does that matter?
Mobile devices generate 54.4% of the global website traffic. Furthermore, over 70% of the time spent on YouTube comes from mobile devices.
Google stopped allowing the use of third-party Pixel tracking on YouTube in early 2020. Instead, the tech giant launched Ads Data Hub. Google will push the use of Ads Data Hub in 2022 even more.
Ads Data Hub offers marketers more comprehensive measurement and reporting. The process allows businesses to better understand the effectiveness of their ads across screens.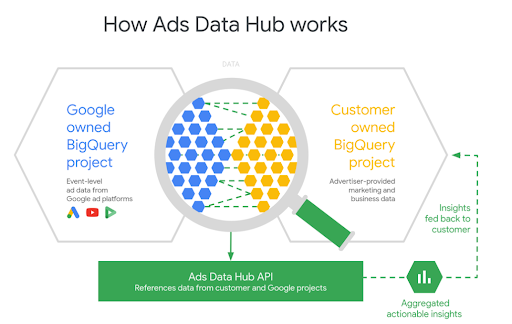 6. YouTube Masthead on TV screens
With over 250 million hours of watch time each day, TV has become the fastest-growing screen for YouTube. 
YouTube ads on TV screens garner a 10% greater lift than ads on linear TV. 
Thus, it's no wonder YouTube now allows to place YouTube Masthead on TV screens. The YouTube Masthead is a digital billboard placed on YouTube's homepage for 24 hours. The Masthead autoplay after a few seconds on all compatible devices. 
Here are three key points of YouTube Masthead on TV screens to get you started:
You won't be able to add a CTA to a Masthead ad on TV screens

YouTube Masthead on TV screens is available only on a CPM basis

Targeting and other ad-serving options are similar to the other Masthead options
7. Google AdMob and Smart Segmentation
Google AdMob offers smarter reporting and analytics features to help improve your app. The AdMob insights alert you about abnormal changes to the key metrics such as impressions or CPM.   
Google AdMob offers:
User engagement card to offer insights on user metrics including session per user, average session duration, and ad exposure per session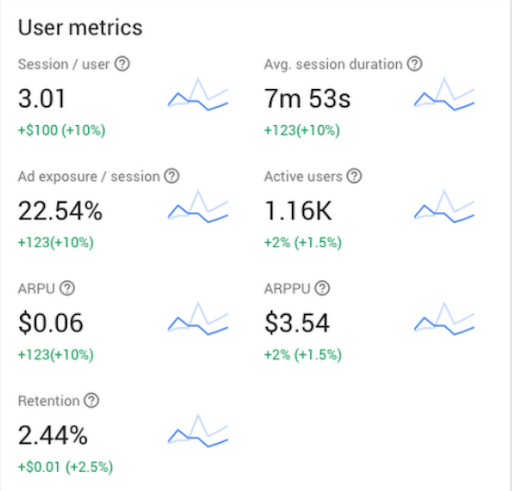 Rewarded ads report to analyze how users are interacting with rewarded ads

Comparison reporting to compare two metrics within the same chart
Furthermore, smart segmentation — one of the top paid advertising trends in 2022 — allows gaming developers to earn revenue from non-spending players. The technology uses machine learning to categorize users based on their spending behaviors within an app. 
Players unlikely to make an in-app purchase will see ads. However, users who make a purchase will never encounter ads.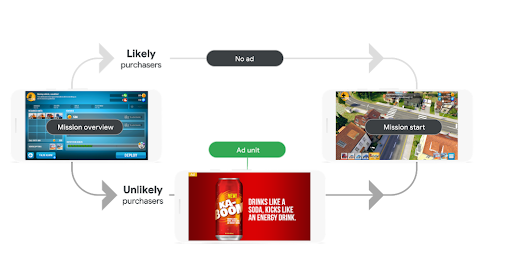 8. Virtual Reality (VR) ads
Virtual reality ads allow viewers to try out products or services before buying the product or services.
Here's how virtual reality ads will change the PPC marketing model:
360-degree videos will allow customers to learn more and interact with the products or services.

The VR technology will use eye-tracking technology to activate ads. Whenever a user gazes at an ad for a couple of seconds, the ad will begin to play.

Virtual reality will offer insight into which parts of the screen users are looking at. Furthermore, the technology will help identify the parts of the screen users choose to interact with.  

Targeting age groups will be easier as most millennials and Gen Z use VR technology.
9. Voice search for PPC campaigns 
Here's how voice search will impact PPC campaigns:
50%

of all searches are voice-based

50%

of consumers use voice search while shopping online

Voice commerce sales have reached

$40 billion 
Here's how you can use voice search to improve your PPC campaigns:
Evaluate the current search terms to find out specific terms people have already used to see your ad.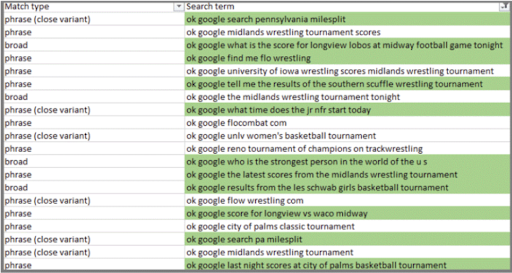 Opt for long-tail keywords and question phrases.

Identify where the user is in the buying cycle.
Also read: Understanding the Google Ads Performance Max Campaigns
PPC trends for your 2022 strategy — use the trends to up your marketing game
PPC trends evolve over time. What works today might not work tomorrow. Thus, it's essential to always stay updated.
Using these PPC trends for your 2022 strategy will up your marketing game. The end result? More customers and higher profit.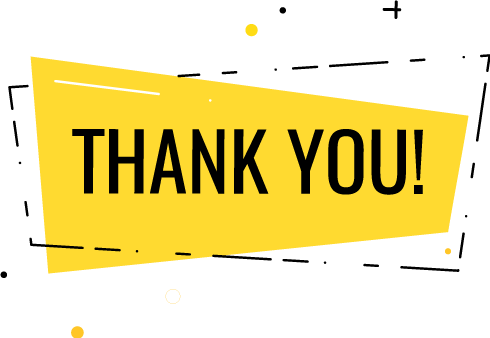 Thank you for submitting the details!
We will keep your information safe. Feel free to contact us with any questions at hello@uplers.com
Please check your email for next steps shared by Robert.