Top 10 Competitive Marketing Strategies
Nathan Farrugia
June 25, 2018

7

Minute Read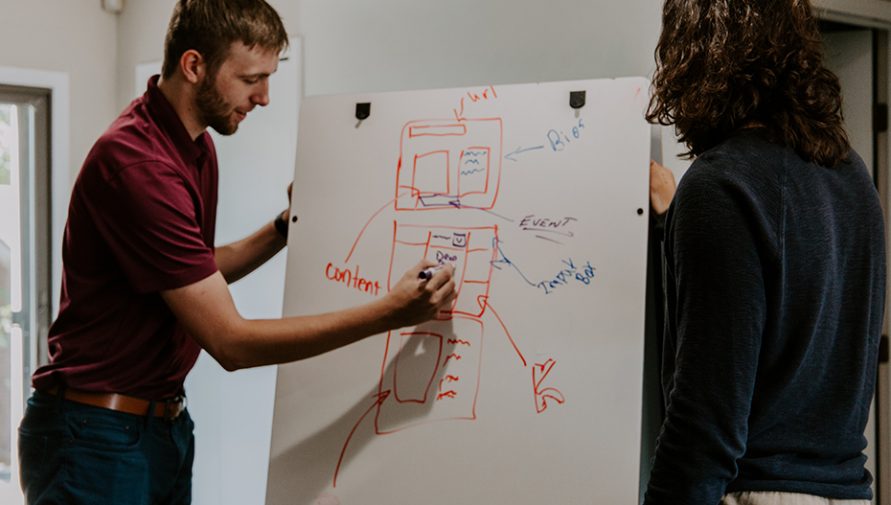 When it comes to improving your website, don't be afraid to take inspiration from your direct competitors. Chances are that if they're doing well you can learn a thing or two from them. This could be anything from the keywords they are targeting and the content they are pushing, to their inbound marketing techniques. Competitive marketing strategies can prove to be highly beneficial for your business.
Investigating what it is that makes their marketing strategy tick can help your small business to get a foot on the ladder. Better yet, your findings could even help you outrank businesses much bigger than yours
Do competitor analysis and use your competitor's success to your advantage by implementing these 10 competitive marketing strategies:
1. Website Traffic
It is important to know how much website traffic your competitors are getting. This way you can have a benchmark number upon which you can base your own website traffic goals. Knowing their website traffic will indicate if there are things they are doing well that you are not.
Analyzing website traffic can help you see what region or country the majority of their traffic is coming from, and whether the traffic is Organic (found via search), Direct (users have searched your URL) or Referral (a visitor has been referred from another site). All these activities fall under the umbrella of Search Engine Optimization.
You can use the information from your analysis to inform your own competitive marketing strategies for your campaigns. For example, if the most of your direct competitor's traffic is Referral from Instagram, you might want to invest more time into your own Instagram marketing.
Similarly, if you find that a large amount of your competitor's traffic is coming from a specific area or from a niche demographic, you could tailor your ads to target the same area and audience.
2. Social Media
Social media marketing is a cost-effective way to increase your brand awareness and online presence; every social media channel is a gateway to your business. Social Media Examiner found that while 96% of marketers engage with social media marketing, an overwhelming 85% don't know which tools to use.
A good way to understand how best to utilize social media is to go for social media competitor analysis by making use of any marketing analytics reporting platform available in the market. It can help you to create your own social media strategy. Look at what type of content they are sharing, what type of language they are using, what images they are sharing (e.g. quotes, testimonials, images of their office, etc.), blog content and captions.
By unpicking what content works for them on social media can help you curate a strategy that will help you gain traction. For instance, you can check out their top posts and trends on TikTok to grow your followers.
Another tool you can include in your competitive marketing strategies is Adespresso. It is a good social media competitor analysis tool to help you analyze the Facebook Ads strategy of your competitors. You can enter the brand name of your competitor (as on Facebook) and the tool will display you the various past Ad campaigns your competitor has previously used on Facebook. The tool provides you every ad detail that can be used as a reference to optimize your Facebook ads as well.
Facebook's New "Info and Ads" Feature
Now with Facebook's "Info and Ads" feature, drafting your own competitive marketing strategies has become a lot more easier. The social media giant has just added this new feature to its business page. Now you just have to switch to your competitor's business page on Facebook and click on this feature to see all the active Facebook ads of your competitor. With this, you can check the target location that your competitors have set for their ads. With these insights, you can optimize your ads for better returns on Facebook.
3. Website Backlinks
Link building is a crucial building block in a successful marketing campaign. Your competitors' backlinks can help inform your own guest blogging approach. Tools such as Open Site Explorer on MOZ and SEMrush can reveal your competitor's content backlinks, so you can determine what content and outreach might work best for you.
Buzzsumo is another great SEO competitor analysis tool you can use to reveal your competitor's backlinks and shares. When you have found what sites are linking to you can create content that is better than there's (is longer, more informative and better-researched) and then reaches out to the sites and asks them to link to your better content instead.
According to Antoine Dupont's webinar on content marketing, the best backlinks you can receive are from .edu or .gov pages. Achieving these will put you on track for nationwide ranking success.
4. Website Visitors
Take time to understand your competitor's audience. The people who are visiting their website – and from which channel they are coming from – can be of real use to you.
Look at the demographics of their visitors: their age group, referral traffic source, traffic share by country, traffic share by device and traffic share by channel. Tools like similarweb.com and SEMRUSH can help you.
Knowing this information can help you shape your competitive marketing strategies. For example, if you find that 10,080 people visit your competitor's website using a mobile device, it would signify to you that making your website mobile-optimized should be a priority.
5. Content Marketing
By analyzing your competitor's blog content you can discover what type of content is getting the most engagement and traffic, both organically and on social. Based on your findings, you can create a content plan that hits the same touchstones and attracts the right audience. This is the same strategy employed by B2B PR firms to formulate a working content strategy.
Content that is short (300 words) is now redundant in terms of content best practices for 2018. It is considered "thin". So, if you find that your competitor is pushing "thin" content, you have a big opportunity to compete with them. Do this by creating content that is at least 1,000 words, and if you're creating a listicle-style guide ensure that your content is a summation of all the more useful information scattered across different sources.
Content that is well-researched and of high value will more likely be shared repeatedly, and this exposure is indispensable for your brand. And that is when a killer creative content marketing strategy makes a difference in B2B content marketing success.
6. Search Ads
SEMrush is a useful competitor analysis tool to have because it shows which keywords and which ads your competitors are pushing, as well as the rank of the ad. Knowing this information can help you plan your own Google AdWords strategy – from the keywords you use to the extensions you add.
Pay close attention to the ad extensions (or lack thereof) your competitors are using on their ads. The most common extension – one that is integral to every business, big or small – is the location extension. Aligning your business's physical location to your ad will signal to both Google and users that your business is relevant to them.
Other extensions include a sitelink extension, which lets you add additional links to your ad. For example, if you have a restaurant business you will find the sitelink extension useful for adding a link to your menu, your gallery or booking form.
Heeding your competitor's search ads and extensions can help you compete with them or even outrank them altogether.

7. Branding/Display Ads
An enormous 96% of potential customers leave your website without taking action. This is one of the largest issues facing e-commerce businesses, so you need to get your remarketing strategy in-check.
It is a good idea to visit your competitor's website and open yourself to their remarketing. If they are successful, you should take note of their display banners and the message they are putting across, and follow suit.
From this, you can take lessons in a tone of voice and design. Don't replicate their marketing campaign, but use it for inspiration, taking the best parts of theirs and blending in your message and identity.
Everything from their website, their social media banners, their profile and cover photos can be used as inspiration for your own branding.
8. Inbound Techniques
Investigate your competitor's inbound marketing strategy to discover how they are attracting visitors and persuading them to submit their contact details.
Are they giving back to their visitors? Are they offering a free Ebook download, a case study download, a free session/consultation/trial in exchange for their email address? Whatever your competitor's tactics are, you can take inspiration and derive your own competitive marketing strategies.
9. Third Party Tools
It's important to not try and take on every aspect of your marketing strategy on your own. Make sure to utilize the intelligence and expertise of third-party data tools.
If you're unsure what tools you should be using, you can check which ones your competitors are using. Visit their website's page source to discover what they are using, and for what purpose. You can then decide whether what they're doing is something that could work for you, too.
10. Onsite Experience
If your website is eCommerce or has a booking function, a lot rides on your user's shopping experience. If your competitors are succeeding you need to stand in the shoes of their user/buyer and experience their journey.
Go on their website and book a table or do some shopping (if it is feasible), and take note of the transitions, the site speed, the cost, the correspondence and the remarketing.
Speed is the biggest killer when it comes to conversions. Studies show that 40% of users will abandon a website that takes more than 3 seconds to load. This could cost an e-commerce site millions of dollars every year.
A shopping experience on your competitor's site can quickly highlight problem areas on your own site. This is a simple hack but it shouldn't be overlooked.
By looking at these 10 aspects of your competitor's website, you can create your competitive marketing strategies and ensure your marketing efforts are up to their standard (if not better).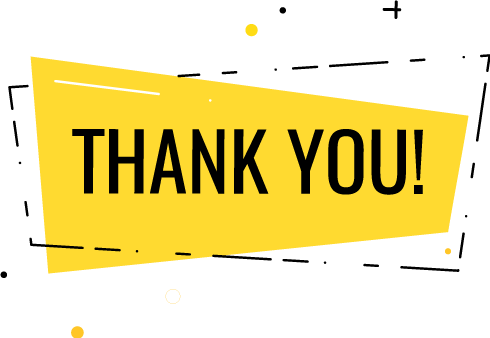 Thank you for submitting the details!
We will keep your information safe. Feel free to contact us with any questions at hello@uplers.com
Please check your email for next steps shared by Robert.